The iconic College of Islamic Studies (CIS) building, part of Hamad Bin Khalifa University (HBKU), a member of Qatar Foundation (QF), has been announced as one of the winners of the American Architecture Prize (AAP) 2017.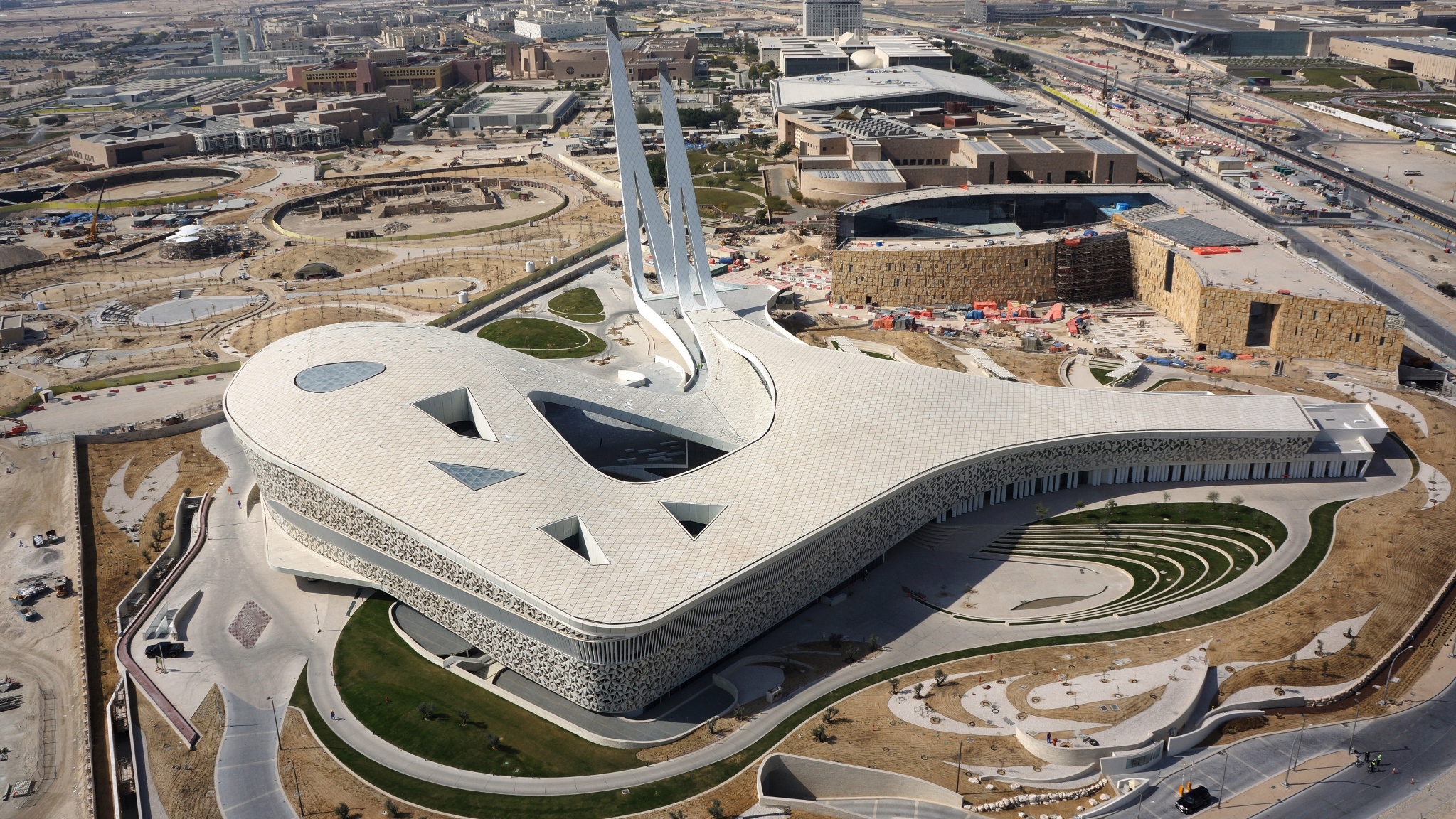 The AAP is a global platform showcasing the talents of architects all over the world. The CIS building in Education City won AAP awards in three categories: Cultural Architecture, Educational Buildings, and Institutional Architecture. This year's winners were selected from more than 1,000 entries representing 68 countries.
Engineer Jassim Telefat, Executive Director Capital Projects, QF, said: "We're delighted that the College of Islamic Studies building has been recognized by the American Architecture Prize for its educational, cultural, and institutional values; it's a great accomplishment for Qatar Foundation and the country."
"The building represents a unique space that encourages people to think, learn, and pray. By striving to connect the past, present, and future, the College of Islamic Studies structure reflects our belief that the concepts of originality and innovation are intertwined and can be reinterpreted in architecture," Engineer Telefat concluded.
The CIS houses an academic facility and a mosque, which, together, explore the concept of 'light' and 'knowledge'. The building contains poetic references to Islam and its civilization, with the mosque resting on five large columns that symbolize the pillars of Islam and each featuring a verse drawn from the Holy Qur'an. Natural light, which promotes serenity and purity, and flowing water, inspired by the rivers of paradise described in the Holy Qur'an, are also two prominent features of the building.
Since it was opened in March 2015, the CIS building has been recognised by a number of international entities. In 2015 it was awarded the best building in the category of Religion at the World Architecture Festival and, in the same year, it won the MEED Quality Project of the Year. It was recognized in 2016 by the Royal Institute of British Architects.
The winners of the AAP 2017 will be presented with their awards during an official ceremony in New York City on October 27.