Social entrepreneur Haroon Yasin had firmly set his sights on providing quality education to children in his native Pakistan when he began his academic journey at Qatar Foundation (QF) in 2012.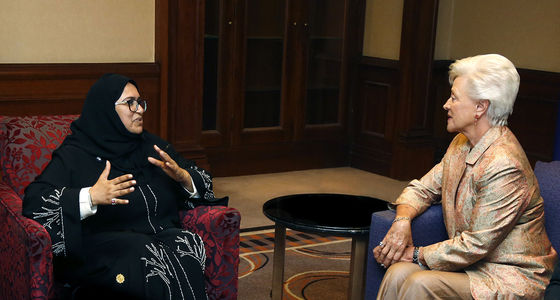 A year before he started his Bachelor of Science degree in Foreign Service at Georgetown University in Qatar (GU-Q), Haroon taught a group of children living in the slums of Islamabad.
"In 2011, I taught young children who were living in increasingly difficult circumstances. Seeing the impact our team was able to make on their lives made me fall in love with the field of education," said Haroon.
Haroon's passion and determination to transform the education landscape in Pakistan has since gained global recognition. Most notably, he is one of the recipients of the Queen's Young Leaders Award 2018, an initiative that recognizes exceptional young people dedicated to bringing about lasting change in their communities.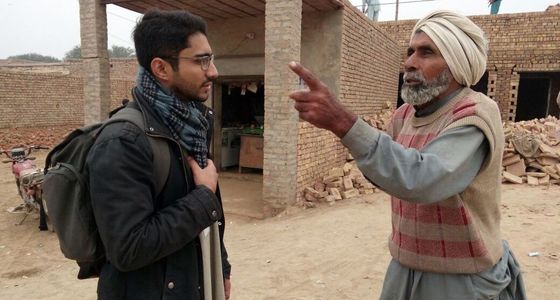 In June, Haroon will travel to England to accept the award from Her Majesty Queen Elizabeth II at Buckingham Palace.
While a student at GU-Q, Haroon was able to turn his passion into an education initiative when he joined the World Innovation Summit for Education (WISE) Learners' Voice Program. The program is a QF initiative that challenges young people to rethink education, equipping them with the skills to adopt leading roles in their fields, specifically within education.
During the Learners' Voice program, Haroon worked under the guidance of Dr. Thomas Cassidy, a WISE Learners' Voice Program advisor, to lay the foundation for what would become the Orenda Project, an education start-up.
"My 2013 participation in the WISE Learners' Voice Program was critical to launching the Orenda Project as it enabled us to acquire the skills and know-how to establish our initial education model," he said.
The Orenda Project officially launched in 2014 and initially focused on rebuilding schools in the slums areas of Islamabad, but when Haroon returned to Pakistan in 2016 after completing his degree, he discovered that many of the slums had been demolished.
"I was forced to go back to the drawing board to assess how I could reach the same children, but through a reworked education model that was not threatened by unpredictable circumstances brought on by the ever-changing political landscape in the country," he said.
To read more, please click
here
.