Qatar Foundation (QF) has a global reputation for providing world-class education that aims to foster a culture of excellence, encouraging the leaders of tomorrow to reach ever-greater heights. Hamad bin Khalifa University (HBKU), and QF's eight partner universities housed at Education City, are opening doors to the future in order to help students excel, both professionally and academically.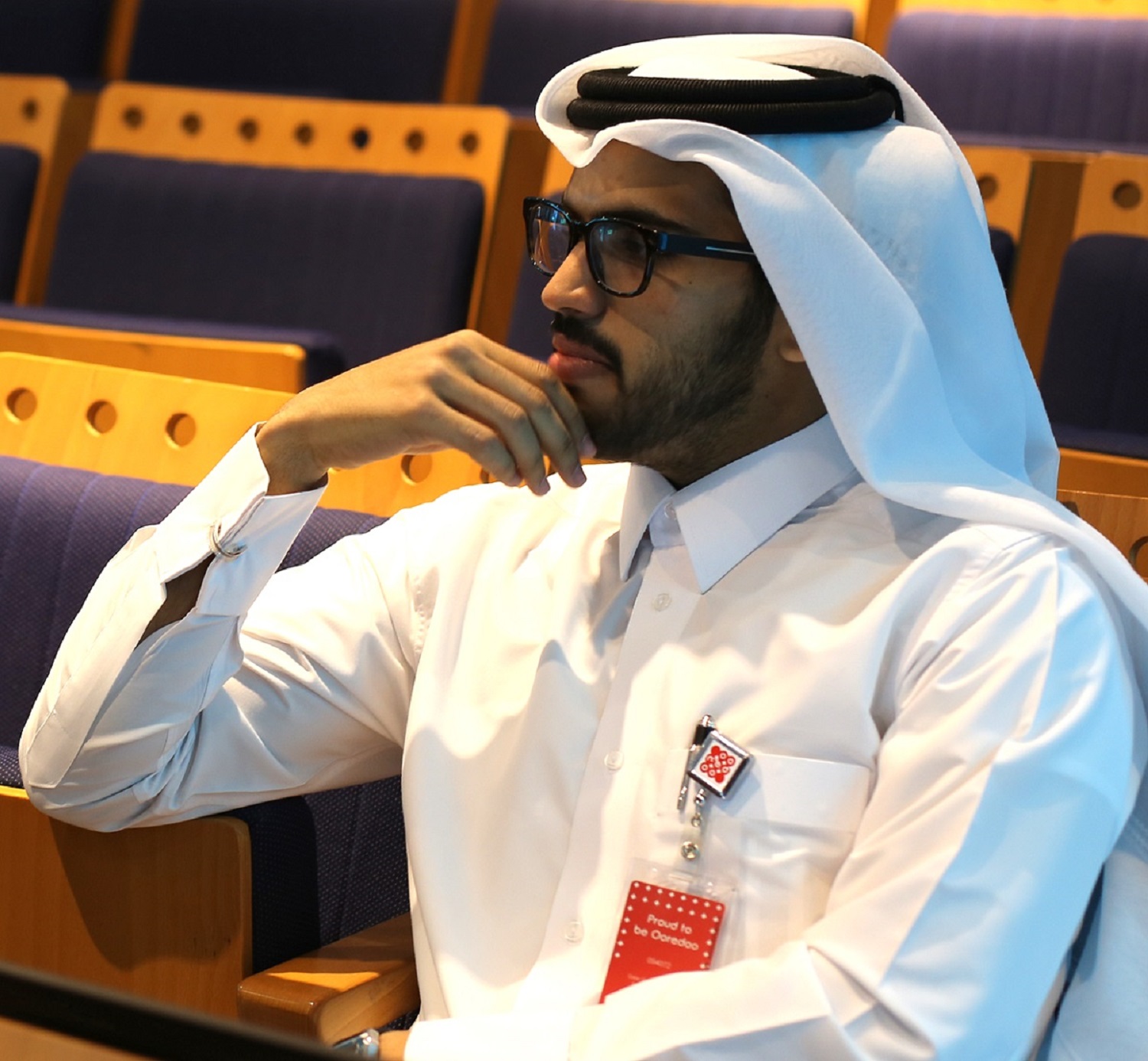 Mohammed Rashid Al-Matwi is a shining example of QF's success in incubating excellence. He graduated from Carnegie Mellon University in Qatar (CMU-Q) in 2015 with a Bachelor of Science degree in Business Administration, and is currently working as a Business Development Analyst at Ooredoo. His role involves providing creative and innovative solutions through the 'SmartCity' platform.
While at CMU-Q, the aspiring entrepreneur, along with two friends, developed a unique shopping concept called 'Shnaita', which sells used luxury handbags online. The project was recently accepted into the 10-week LeanStartup Programme. Created by the Qatar Business Incubation Center (QBIC), the initiative aims to offer budding entrepreneurs guidance and support to strengthen their business ideas and ensure market viability.
"Through my business-related degree, CMU-Q helped me to understand and appreciate the concept of earning money from a digital platform," Mohammed explains. "QF broadened my horizons, allowing me to take a simple idea and go beyond my imagination. 'Shnaita' aims to encourage buyers to think of the longevity of a product, and the possibility to one day re-sell it."
"CMU-Q was not only a platform for me to create 'Shnaita' but it was also an environment where I learned the necessary skills for my current job," he continues. "My education from CMU-Q allowed me to evaluate the financial outcomes of an idea by understanding the limitations of different customers. I am taking everything I gained at CMU-Q one step further and applying that knowledge to both 'Shnaita' and Ooredoo."
Mohammed's commitment to succeeding is further demonstrated by his desire to eventually complete a Master's degree that focuses on entrepreneurship, reflecting his aspirations to become an influential innovator across the MENA region.
While many QF graduates such as Mohammed have gone on to pursue rewarding careers in the private sector, others have elected to return to Qatar Foundation to continue serving the organisation using the skills accrued as students.
For Yara Darwish, a Northwestern University in Qatar (NU-Q) graduate, her QF journey has been monumental - one which has seen her excel across all areas of her academic career. Upon graduating with a Bachelor of Science in Journalism in 2014, Yara received the Hamad bin Khalifa University (HBKU) Presidents Award, the NU-Q Best Student in Journalism Award, and the NU-Q Director's Award, as well as the NU-Q Student Affairs Award.
NU-Q also presented Yara with a host of personal development opportunities, including a trip to Cambodia with Georgetown University School of Foreign Service in Qatar, community classes at Virginia Commonwealth University in Qatar and Texas A&M University at Qatar, and the chance to participate in the 'Qatar LeaderShape' leadership program hosted by HBKU.
"One of QF's unique offerings is the ability to cross-register and take additional classes with other Education City universities," Yara explains. "When I was at NU-Q, I felt like I was part of this huge network and, although I was living in Qatar, I still managed to gain global exposure through my education."
After obtaining her degree, Yara went on to complete a Master's in Education at Cambridge University in the UK. Currently, she is a Project Specialist Trainee at QF's Pre-University Education (PUE), and is responsible for developing the curriculum followed by Qatar Foundation's primary and secondary schools.
Yara believes that education is the key to a fulfilling future as it defines personal ambition, mannerisms and attitude towards life: "For now, I think that QF is the perfect place for me to gain experience and exposure in the education field," she says. "I always saw myself doing something that serves society and benefits youth, and being employed at QF I am able to realise this dream."