Experts from Qatar and throughout the world explored the research and technology development ecosystem in Qatar at the second Technology and Innovation Workshop hosted by Qatar Environment and Energy Research Institute (QEERI), part of Hamad bin Khalifa University, a member of Qatar Foundation (QF).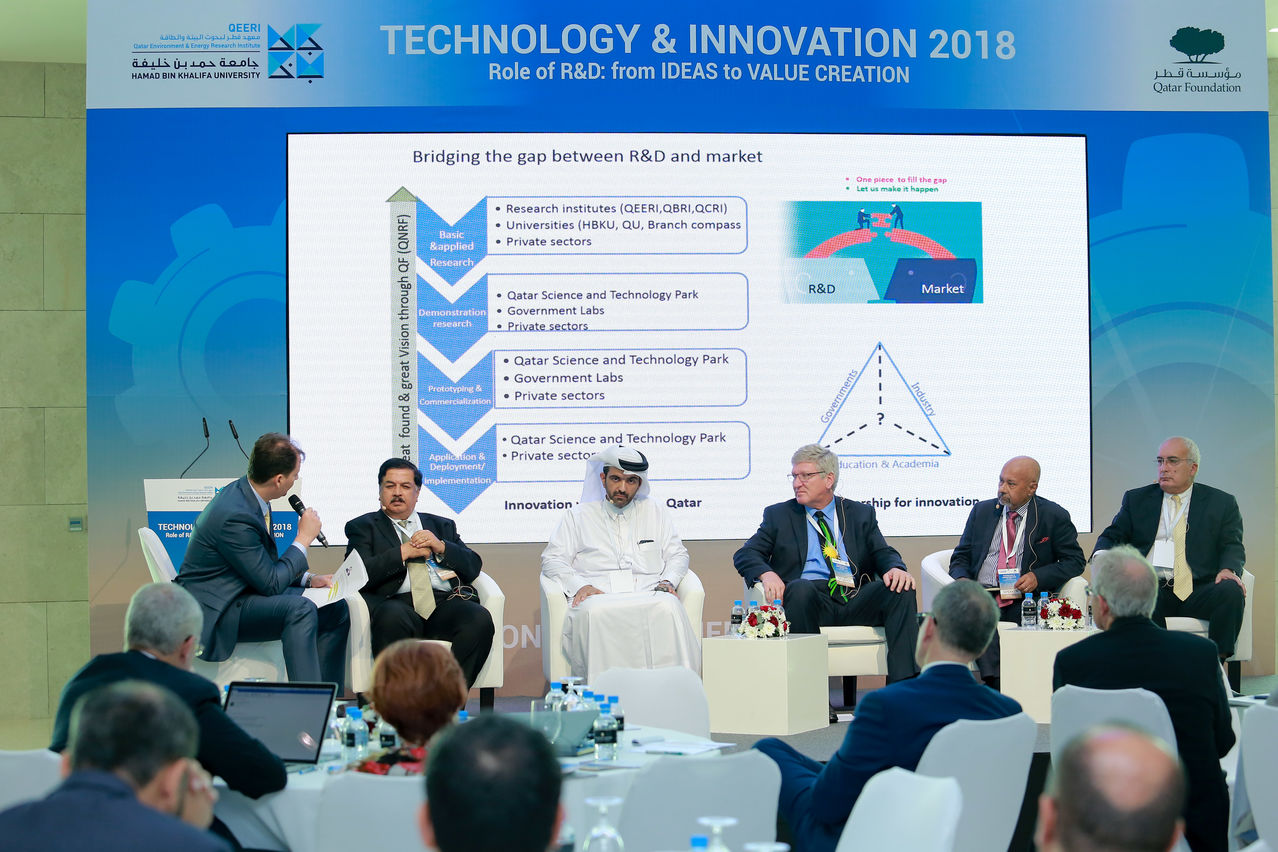 The four-day event, attended by researchers, stakeholders and industry players, shed light on topics including the role of R&D as a driver for growth and market evolution, and the challenges and opportunities for R&D in Qatar and across the region. It emphasized the need for science to go beyond basic and fundamental research to focus on market-driven and technology-driven research, development and innovation.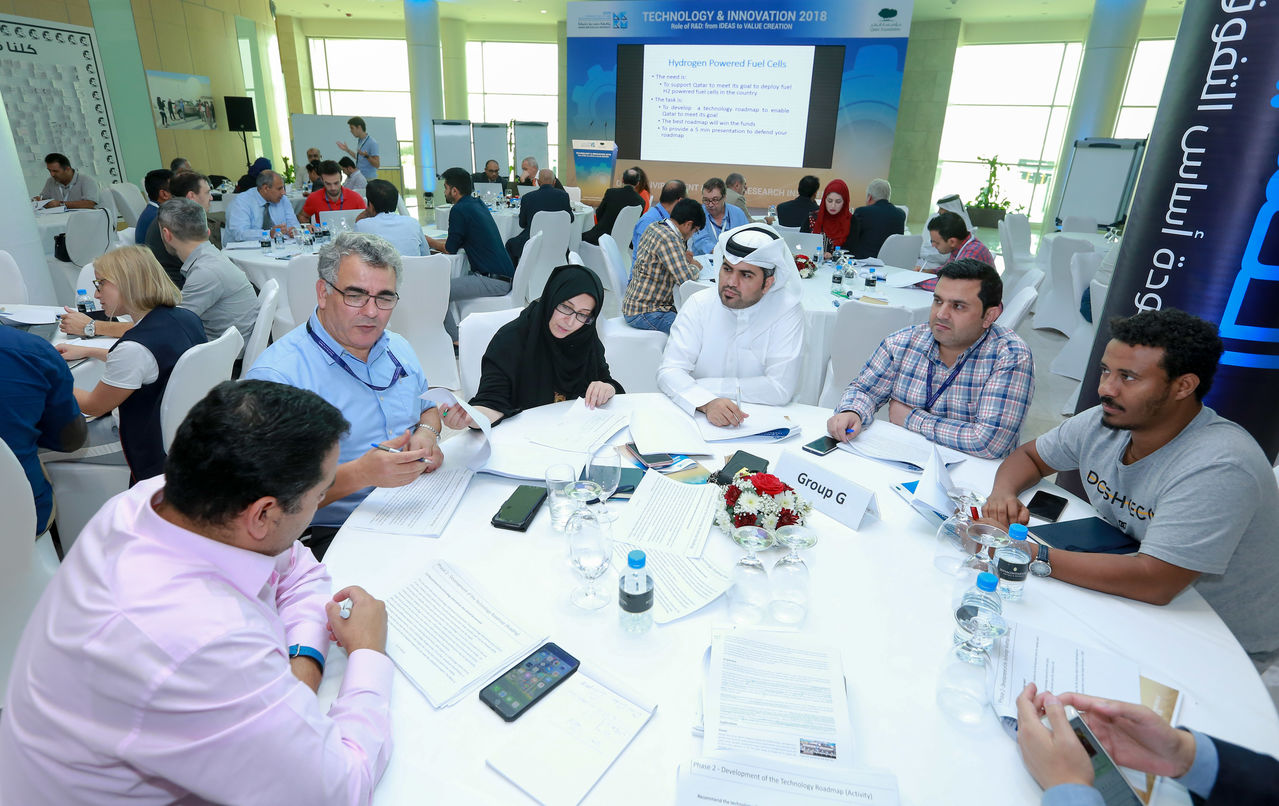 The workshop featured talks, panel discussions, case studies, and group activities, and saw the participation of dignitaries and guests including Dr. Mohammed bin Saif Al Kuwari, Assistant Undersecretary and Director of the Environmental and Municipal Studies Institute at the Ministry of Municipality and Environment. Also in attendance were Yousuf Abdulla Rebeeh, Chief Operations Officer at Qatar Petrochemical Company; Engineer Saleh Al Marri, Head of Renewable Energy Technology at Kahramaa; Dr. Salvino Salvaggio, Senior Director of Implementation at Qatar Foundation Research, Development and Innovation; and Dr. Marc Vermeersch, Executive Director at QEERI.
Dr. Al Kuwari, said: "The event is a unique platform that brings together several key players – researchers, industry, government representatives, and experts from the field -- to discuss an unprecedented transformation phase in the State of Qatar.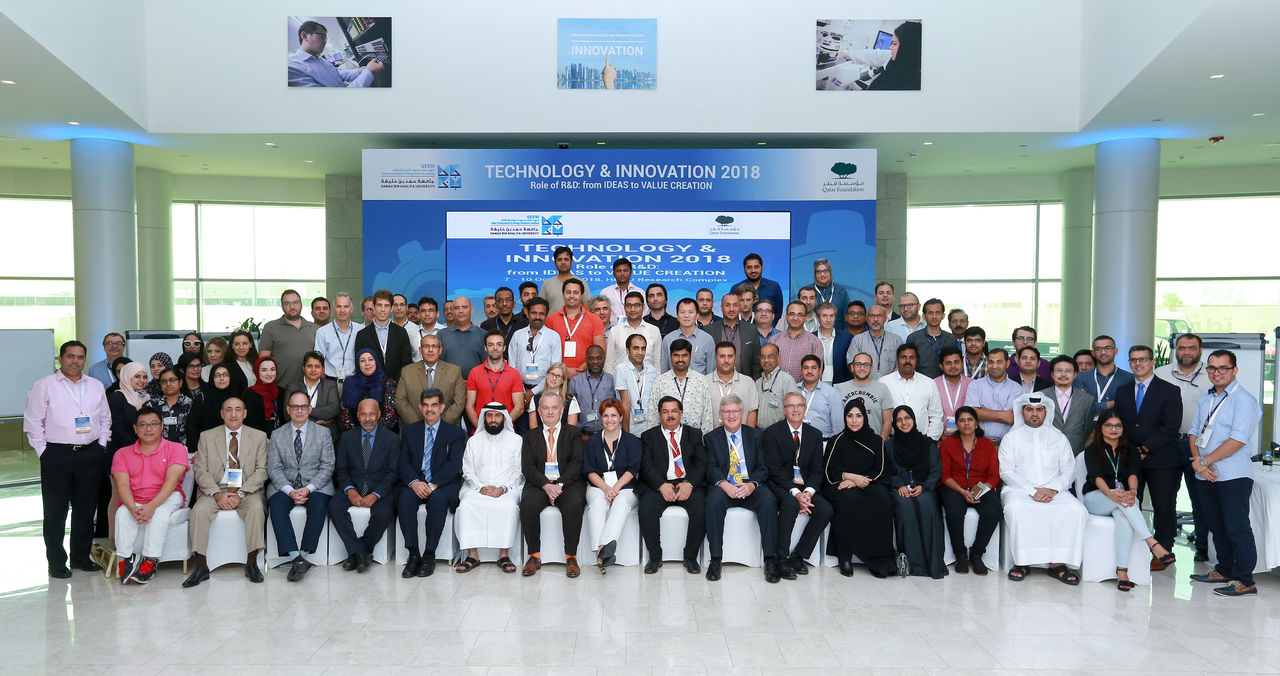 "We're continuously driven by the need to realize the Qatar National Vision 2030 in tandem with our common aspirations, which necessitates having tangible results and real world solutions for the grand challenges that face our country."
Dr. Rachid Zaffou, Technology Chair at QEERI, said: "Science in the form of knowledge is important, but more important is to drive scientific research to deliver innovative technological solutions, and in our case this means the need to develop technologies that can benefit Qatar in addressing its challenges in energy, water, and environment.However, this translation of research to value creation can only happen if we are committed, passionate as well as disciplined in following and implementing R&D strategies, tools and processes."
To read more, please click 
here