The 18th Al Bawasil Diabetes Camp, organized by Qatar Diabetes Association (QDA), a member of Qatar Foundation (QF), held its opening ceremony under the patronage of His Excellency Sheikh Mohammed Bin Hamad Bin Khalifa Al-Thani.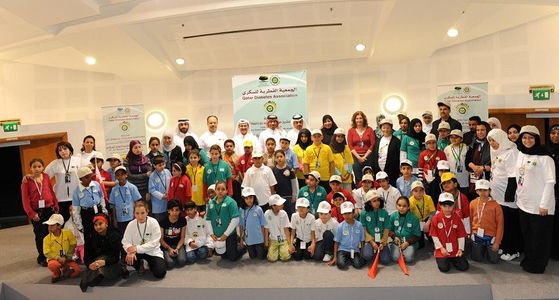 The camp, which will run until Thursday, January 25, at Aspire Academy, is open to boys and girls aged 7 to 11 who have diabetes. It is now in its 18th year and has grown to become one of the key events on the regional diabetes calendar.
Commenting on the event, Dr. Abdulla Al-Hamaq, Executive Director, QDA, said: "The mission of our camp is to focus on children with diabetes, and to facilitate their experience in a medically safe environment. In addition, the program enables children with diabetes to meet and share their experiences with one another while they learn to be more responsible about their condition.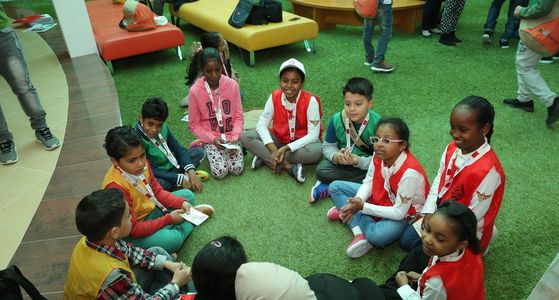 "Each year we provide support and advice to the parents of children with diabetes who, in return, encourage their kids to participate in the camp to improve their health and enhance their self-confidence as participants," Dr. Al-Hamaq added.
The QDA initiative, held in collaboration with Aspire Academy, will bring together 55 children from 10 different countries, including Sudan, Morocco, Pakistan, Lebanon, Iran, Kuwait, Palestine, Oman, and Iraq.
The Al Bawasil Diabetes Camp is designed to serve as a platform to teach diabetes self-management skills. The five-day program will feature topics such as: blood glucose monitoring, recognition and management of hypo-/hyperglycemia and ketosis, insulin types and administration techniques, carbohydrate counting, Healthy lifestyles issues – including integration of healthy eating and physical activity, problem-solving skills for caring for diabetes at home versus camp, and life skills for independent living.
Additionally, the camp will incorporate simple sports activities with entertainment events, where the children's artistic and creative talents will be explored. There will also be a number of visits to local recreational and cultural sites of interest in Qatar, including Qatar National Library, also a member of QF, and Oxygen Park in Education City.
The Al Bawasil Diabetes Camp is run by a team of professionals and made up of six committees, comprising: Medical, Nutrition, Activities & Programs, Communication, Media & Information, and Finance and Organizing Personnel. A number of skilled medical and event staff will be available round-the-clock to ensure optimal safety and an integrated educational experience during the initiative.