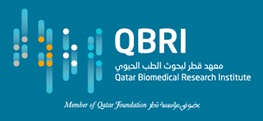 An international research team composed of scientists from Qatar Biomedical Research Institute (QBRI), an entity of Qatar Foundation Research and Development, Imperial College London, and CNRS-Lille France has identified a genetic marker that will help identify which patients with type 2 diabetes (T2D) are most likely to develop certain kinds of cancer.
The researchers found that patients with T2D who have the genetic marker are four times more likely than non-diabetics to develop cancer, especially blood cancers, including lymphoma and leukemia.
The study, which was published in Nature Genetics, may lead to genetic testing of patients with T2D to determine if they are at higher risk for developing cancer.
"We are very excited about the finding," said Dr Abdelali Haoudi, Executive Director of QBRI. "This discovery shows a link between diabetes and cancer, diseases that are especially prevalent in Qatar."
The international research team led by Prof. Philippe Froguel, the newly appointed Senior Research Director at QBRI, looked at blood DNA from 7,437 individuals, including 2,208 patients with T2D, to see how many had a chromosomal abnormality known as large clonal mosaic events (CMEs).
"We found that the frequency of CME carriers was four times higher in patients with T2D than non-diabetics," said Prof. Philippe Froguel. "We also confirmed a significant effect of age on the development of CMEs."
Last year, two studies published in Nature Genetics and based on 110,000 participants showed that clonal mosaic events (CMEs) affecting a large part of the chromosomes (or even the entire chromosomes) arise in blood DNA of the elderly and predict risk of cancer, in particular leukemia.
Researchers found that the frequency of CMEs is very low in individuals younger than 50 years, but CMEs affect about two percent of people older than 70 years. Notably, individuals with CME had at least a 10 times higher risk of developing hematologic cancer.
For the full story, please click here.