As part of its mandate to promote community outreach and capacity building, Hamad Bin Khalifa University's (HBKU) Qatar Biomedical Research Institute (QBRI) is welcoming applications for its Summer Research Program (SRP) 2018. As part of the program, the institute will be offering intensive training opportunities in the fields of diabetes, cancer and neurological disorders to exceptional undergraduate students who are currently enrolled in higher education institutions, both inside and outside Education City.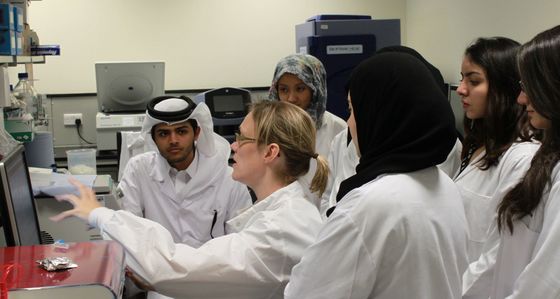 Beginning in May, the fourth year of SRP will run for a total duration of eight weeks and will focus on basic, applied and translational research. Dr. Omar El-Agnaf, acting executive director at QBRI, said: "Through advanced scientific and research training opportunities, we seek to foster a culture of scientific discovery and aim to mentor participants who will lead the future of biomedical research in Qatar. The SRP is an opportunity for participants to gain hands-on laboratory experience and learn how to formulate ideas, design experiments, and test hypotheses – all essential components for achieving new medical breakthroughs."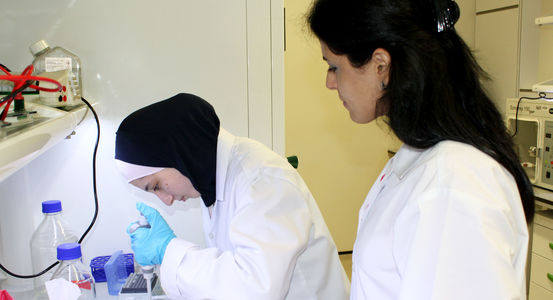 SRP aims to encourage critical thinking, enhance communication and teambuilding skills, and allow participants to experience the challenges and rewards of scientific research. The program's three main research areas have been further divided into 18 projects that students may select from for their internship.
The subject of neurological disorders will cover focus areas on neurodevelopmental and neurodegenerative diseases; aiming to identify new genes responsible for such disorders, and investigating new diagnostic tools and developing innovative therapeutics. The cancer program explores initiation and progression, concentrating on early diagnosis and treatment. Finally, the topic of diabetes targets diabetes prevention and early diagnosis and an understanding of molecular causes of the disease, specifically within the context of Qatar.
Entry requirements for SRP 2018 include enrollment in an undergraduate program in a biological or medical-related science, completion of at least two years of coursework by the start date, and maintaining a minimum grade point average of three.
Top candidates will be evaluated and interviewed by members of the selection committee before final decisions are made. Candidates may apply online by choosing two preferred subject areas. All applications will be received by the QBRI selection committee, and will be evaluated against specific criteria, including the student's academic records and letters of recommendation. The program's application deadline is March 29, 2018.
To find out more – or send in an application – follow this link:
www.qbri.org.qa/internship/srp18
To read more, please click
here
.