(HBKU) Qatar Biomedical Research Institute (QBRI) hosted clinicians and researchers from across the Middle East and North Africa (MENA) region at the HBKU Student Center in Education City last week for an annual Neuroscience School.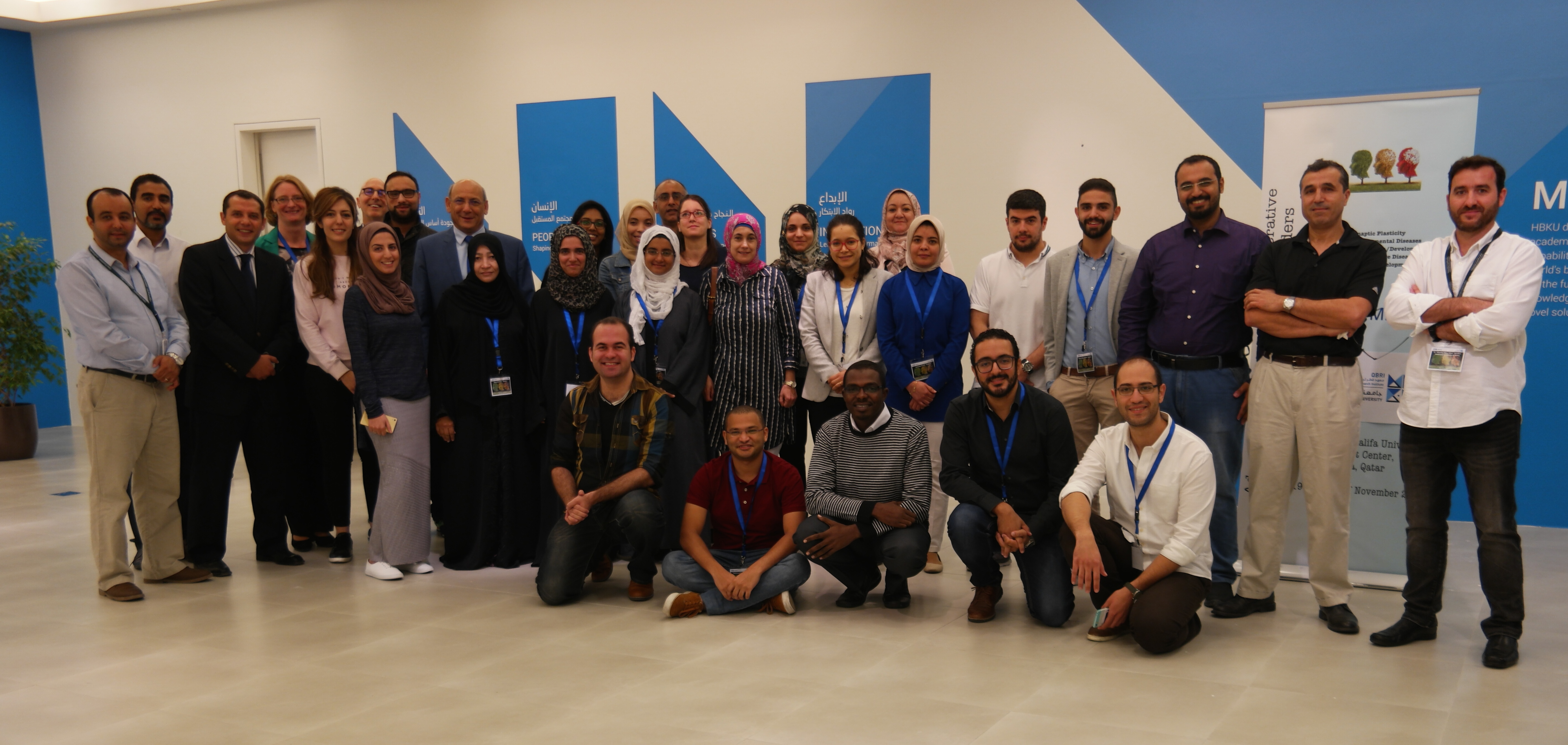 Held in collaboration with the International Brain Research Organization (IBRO), the event enabled participants to share insights and discuss developments within the field of neurodevelopmental and neurodegenerative disorders. The event followed the IBRO-MENA-QBRI Neuroscience Conference, held this year as part of 3rd Middle East Molecular Biology Sources (MEMBS) Annual Congress & Exhibition on November 16th and 17th.
The IBRO-MENA-QBRI Neuroscience School seeks to ignite the curiosity of students in unpacking scientific concepts and encourage these budding scientists to pursue careers in research and academia. This year, the event provided participants with a comprehensive understanding of neurodevelopmental and neurodegenerative disorders through a series of lectures, workshops, and discussion sessions. The event shed light on the brain as an intricate physical organ and explored how its various components work together to help humans achieve cognition.
Dr. Omar El-Agnaf, Acting Executive Director of QBRI, noted that:"The Neuroscience School helps raise awareness of the latest scientific research being conducted in Qatar, while generating interest within the upcoming generation, regionally and locally, about the sciences. This year we welcomed participants from Algeria to Sudan to Qatar, and covered topics such as autism and neurodegenerative diseases."
Dr. El-Agnaf added: "At QBRI, we are committed to helping develop Qatar into a regional hub for healthcare innovation and research in line with Qatar National Vision 2030. By partnering with the International Brain Research Organization and hosting these regional events in Doha, the institute brings students, scientists, and industry veterans from around the Middle East together for knowledge-exchange and networking, while helping boost the profile of Qatar and encouraging further regional collaboration and research."
For the full story, please
click here
.