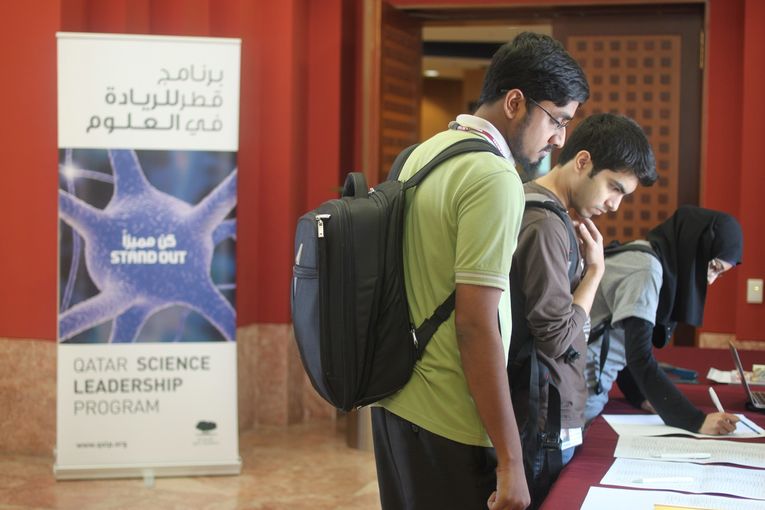 Qatar Science Leadership Program (QSLP) attracted more than 115 students to an open information session, signifying their growing interest in scientific research.
Held at Texas A&M University at Qatar, the session hosted young scholars who shared their QSLP research journeys with their peers.
QSLP offers budding scholars four pathways that cater to every level of their scholarly careers including the Research Undergraduate Track, which aims to encourage ambitious recent graduates to pursue scientific investigation, and the Research Management Track, which allows trainees to gain practical experience in critical areas related to research management.
For the more developed researcher, QSLP offers the Research Scientist Track, which supports Qataris wishing to pursue a Master's or PhD, and finally the Research Postdoctoral track. This is a highly technical path in which candidates are trained to champion an area of scientific investigation of strategic importance to the needs of Qatar and the wider Middle East and North African region.
For more information about QSLP, please visit:
www.qslp.org
For the full story, please
click here
.