Hotels in Qatar are joining forces to pursue a new green agenda that has all the hallmarks of a meaningful sustainable movement. The initiative is being led by Qatar Green Building Council (QGBC) through its Green Hotel Interest Group. In June it hosted a diverse range of stakeholders at the Wyndham Grand Regency Hotel for an interactive workshop entitled Breaking Down Barriers to Enhance Sustainability in the Hotel and Tourism Sector.
Participants included the Qatar Tourism Authority (QTA), WS Atkins, AECOM and some of the city's leading hotels. Attendees shared presentations and held roundtable discussions on key areas of waste, utilities, design and refurbishment, operational issues, and CSR.A range of sustainable measures in hotel design, construction and operation were discussed.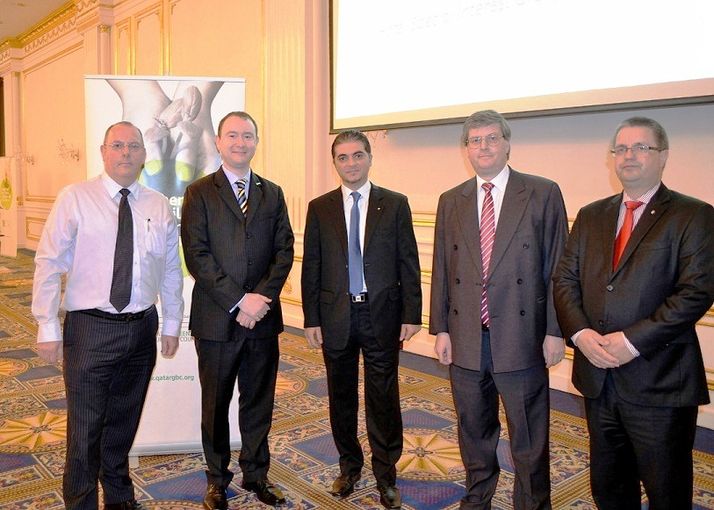 It was agreed that hoteliers could assist in improving Qatar's environmental performance in a number of ways, such as offering bottled water only upon request, improving recycling schemes, and installing efficient HVAC ventilation systems
The topic of sustainability in relation to the FIFA® World Cup 2022 was raised by Dr Neil Kirkpatrick of WS Atkins & Partners Overseas – Qatar. He said, "As the FIFA® World Cup 2022 aims to be carbon neutral, the design and operations of hotels and tourism facilities can help significantly by reducing their operational carbon footprint."
Representatives from some of Doha's leading hotels shared their experience of sustainability, from design and construction to operation. Director of Engineering at InterContinental Doha The City, Martin Mueller, outlined design elements that hotels can use to reduce power consumption for cooling. These include building orientation for solar and wind considerations, landscaping, insulation and efficient air conditioning systems.
To become a member or a volunteer with QGBC or for details about group activities, please visit
www.qatargbc.org.
For the full story, please click here.