A team of National Vision Scholars who investigated the application of robotics technology in the energy industry won the prize for best research project in the inaugural Summer Engineering Academy at Texas A&M University at Qatar.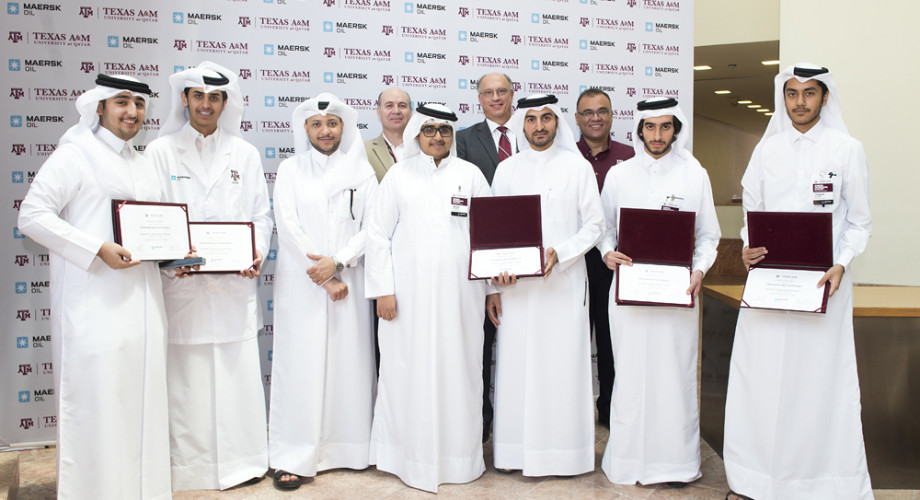 During the two-week academic enrichment program, the five Qatari high school students studied how robots could be used to ensure pipeline integrity or fight fires, and they developed prototypes for those applications.
A panel of judges selected the robotics team from among five projects related to Qatar's grand research challenges in energy, environment and cybersecurity, said Dr. Hamid Parsaei, professor of mechanical engineering and director of academic outreach at Texas A&M at Qatar.
The winning team comprised Salem Al-Marri, Ebrahim Al-Muhannadi, Ali Al-Sayed, Ahmed Al-Sumaiti and Ghanem Al-Yafei. Dana Alali, a National Vision Scholar whose team researched renewable energy, won the prize for best presenter during the teams' demonstrations of their research findings.
Maersk Oil Qatar has shaped the focus of each of these programs around delivering against three key objectives.
The first is to increase engagement and support the progress and development of students in STEM subjects from primary to high school, putting them on an early pathway to success and encouraging them to pursue university studies and later careers in these fields.
The second is to build the capacity and capability of teachers and educators through enhancing and accelerating their professional development as well as providing access to leading teaching practices and tools.
Thirdly, to build a strong STEM education research base accessible to high quality graduates and promoting the application of technology to transform the learning environment.