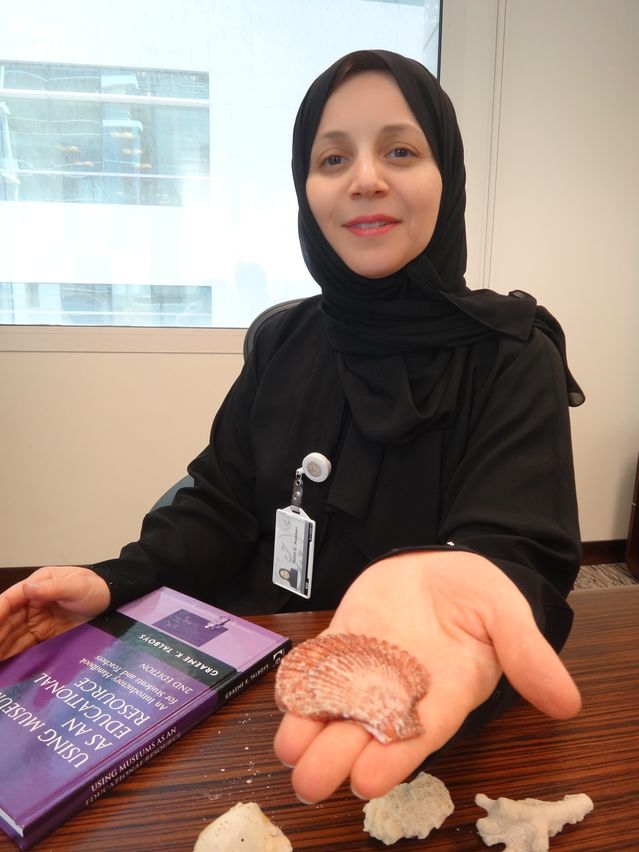 In a concerted effort to establish a world-class educational system and expand its scope for higher education, Qatar has succeeded at opening new avenues for students to enrich their academic and professional experience.
This approach has resulted in the launch of a wide range of postgraduate programs that serve as a platform for the advancement of a knowledge-based economy and the training of highly-skilled graduates. It has also presented Qatari nationals, like Fatema Al-Hadad, 24, with a valuable opportunity to pursue her graduate education close to home.
In 2012, Fatema received a Bachelor of Science in Communication from Northwestern University in Qatar. Having developed an interest in translation studies, the bright student was pleased to come across a newly-established postgraduate program. She is now among the first batch of proud students who have earned a Master of Arts in Translation Studies from Hamad bin Khalifa University's Translation and Interpreting Institute (TII).
"I've been given the opportunity to get a high-quality education at home. I honestly believe that if I had travelled abroad, I would not have the same support and resources that we have here," says Fatema. "This was a competitive and strong program that has added considerably to my knowledge and expertise."
Hamad bin Khalifa University (HBKU), a member of Qatar Foundation for Education, Science and Community Development, founded the translation institute in 2012 with a mission to build the translation capacity of Qatar and the wider region. It designed a two-year curriculum to train highly-skilled translators in key areas, such as business and commerce, science and technology, as well as the translation of media text.
Fatema says she is now standing on solid ground and has a clear outlook on the future. Moreover, she is applying her unique combination of skills in media and translation to her current position in marketing and public relations at the Translation and Interpreting Institute.
"It has opened up new doors. At this stage, I know what I'm doing and where I'm going. There were students with various areas of expertise in the program and each of us has been able to apply our knowledge in useful ways," she explains.
For the full story, please
click here
.