QatarDebate's National Team has travelled to Indonesia to take part in the World Schools Debating Championship (WSDC) in English, which is being held in Bali from August 1 – 11.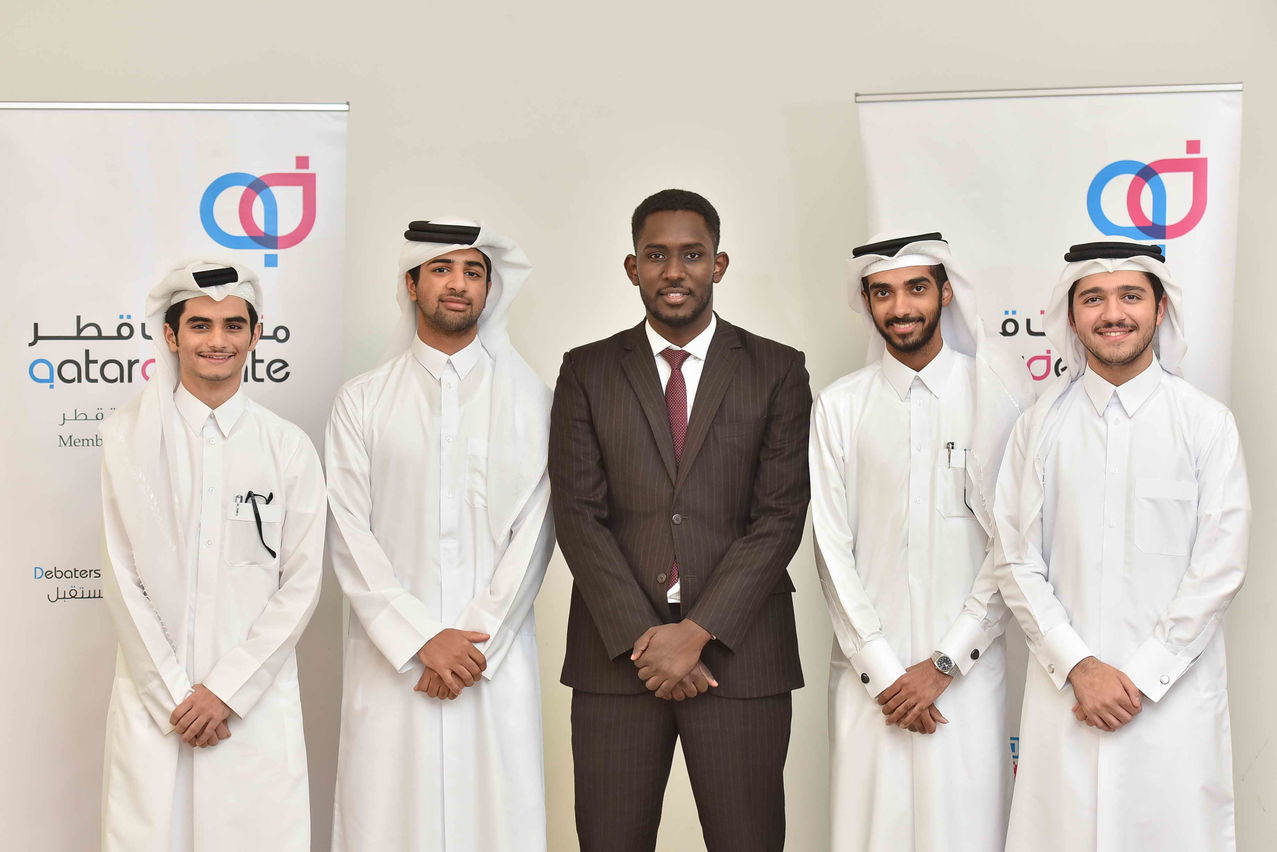 Sixty-two countries from around the world, including Qatar, will compete in the WSDC. The Qatari team will be accompanied by Mr. Hassan Suleiman, Business Support Manager at QatarDebate; Mr. Khalid Al Ibrahim, Communications Specialist; Mr. Saad Al Assad and Ms. Tasneem Elias, trainers at QatarDebate.
Ms. Elias said: "QatarDebate has taken part in this championship since 2008 and tops the list of countries for continuous participation. This is a great honor, and one which drives us to train our debating students."
The QatarDebate team comprises four Qatari members, Ali Al Mawlawi from Qatar Academy; Jassim Hamad Al Qahtani from Musab bin Omair Independent School; Rashid Hamad Al Rumaihi from Omar bin Al Khattab Independent School; and Bandar Al Abad Allah from Deepaki Indian School.
Team member Al Mawlawi takes part in the championship for the third year in a row. He explained that QatarDebate has enabled him to acquire excellent skills that have contributed to developing his debating, intellectual, and scientific capabilities, in addition to achieving a considerable progress in his studies through diversifying his research methods.
Al Mawlawi praised QatarDebate and his trainers who he said exerted strenuous efforts to prepare for the WSDC, saying: "We started our training at the beginning of March. Training was stopped during the examinations period and then resumed till the launch date of the WSDC. This year, I feel optimistic of achieving good results for QatarDebate and Qatar."
Mr. Saad Al Assad, trainer, praised QatarDebate, a member of Qatar Foundation for Education, Science and Community Development (QF), and the support it provides to foster the capabilities of the national debating team members: "QatarDebate provides its full support for the national debating team to foster and hone their debating skills. As part of the preparation, we hired an additional trainer to submit suggestions and develop the debating skills of team members, particularly during the international competition."
"The team members have a high sense of patriotism. This will drive them to exert a double effort as a national duty towards Qatar in the WSDC," said Mr. Al Assad.