Qatar Foundation (QF) and the Qatar Football Association (QFA) have held the Qatar Universities Football League draw for the forthcoming soccer tournament.
Twelve colleges and universities from across Qatar took part in the draw and are set to compete at Qatar Foundation from 30 October 2014 until 12 February 2015.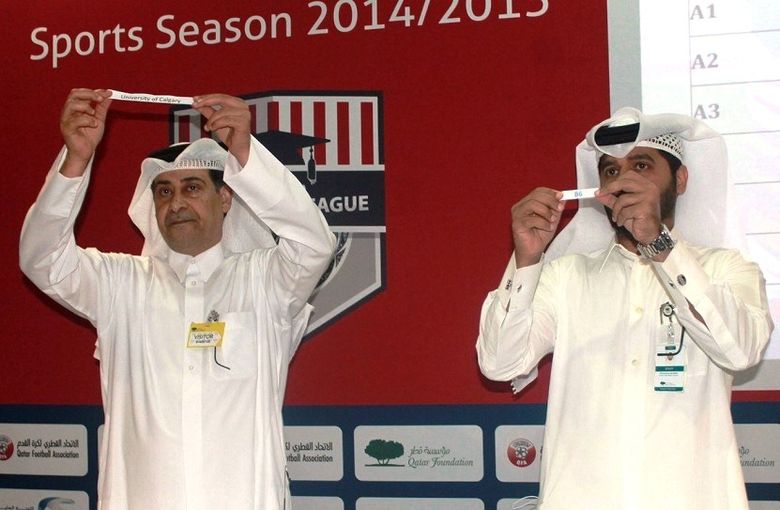 This year, the league will have two groups; Group A and Group B, each with six teams. Group A of the league includes Qatar Aeronautical College, Qatar Faculty of Islamic Studies, Texas A&M University at Qatar, Carnegie Mellon University in Qatar, Weill Cornell Medical College in Qatar and College of the North Atlantic Qatar.
Group B includes Northwestern University in Qatar, Qatar University, Georgetown University School of Foreign Service in Qatar, HEC Paris in Qatar, the Academic Bridge Programme and the University of Calgary Qatar.
The first three teams will receive trophies from QF as well as prize money from QFA. Prizes will also be awarded to the best player, goalkeeper, scorer, and best team fair play.
For the full story, please
click here
.