Four Qatari high school students who won summer scholarships to the US have returned to the country eager to pursue careers in medicine.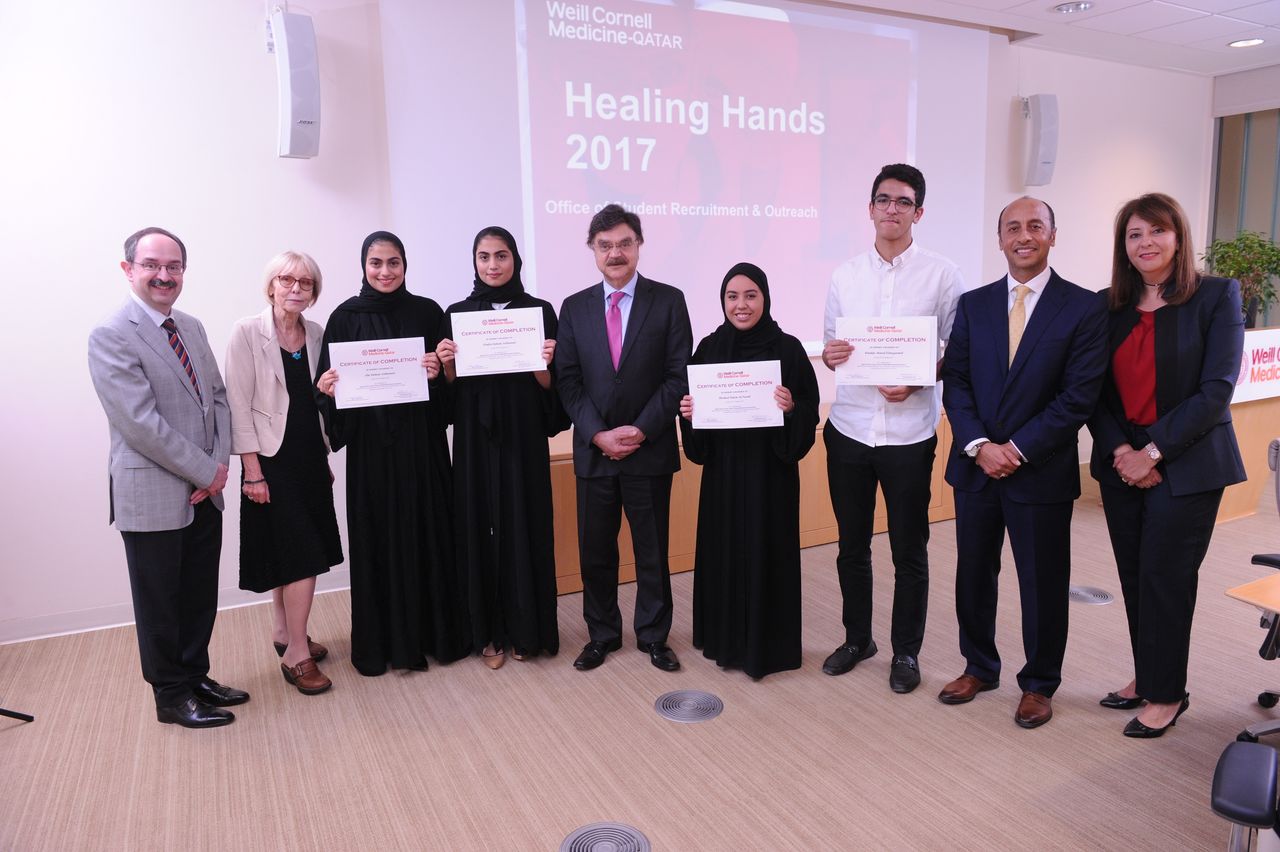 The four students all won the prize in Weill Cornell Medicine Qatar's (WCM-Q) annual Healing Hands essay competition. The four each received a fully-funded, one-week Doctors of the Future Scholarship to study in the world-class biomedical research laboratories at Weill Cornell Medicine in New York City. They also attended lectures and learned what life is like for a medical student at one of the world's top medical colleges.
In addition, the four spent a week at Cornell University in Ithaca in upstate New York which gave them a more varied view of student life. This section of the trip was designed by Dr. Krystyna Golkowska, WCM-Q's associate professor of English, and was designed to give the students an idea of what it is like to study for an undergraduate degree and to acquaint them with Cornell as an institution. Each winner was accompanied by a member of their families as a chaperone.
Dr. Rachid Bendriss, Assistant Dean for Student Recruitment, Outreach and Foundation Programs at WCM-Q, explained the importance of the initiative.
He said: "Designed and implemented by the Office of Student Recruitment and Outreach, the program, which is now in its 10th year, continues to inspire the future generation of Qatari physicians to pursue a career in medicine.
"Considered one of the highest yield outreach programs the college is running, more than 90 percent of the participants end up as doctors-in-training at WCM-Q."
This year's scholarship winners – twins Alia Salman Ashkanani and Ghalya Salman Ashkanani, both of Michael E. Debakey High School; Khalifa Ahmed Elmagarmid from Qatar Academy; and Mashael Salem Al-Naemi of American School of Doha – have now returned from the US and spoken of their experiences at a ceremony at WCM-Q attended by staff, faculty and Dr. Javaid Sheikh, dean of the college. They also received a certificate from Dr. Sheikh to mark their achievements.
Mashael Salem Al-Naemi was involved with the culture of cells during her time at Weill Cornell Medicine in New York, and the ways that cells can be grown outside of the human body. She was placed in the laboratory of Dr. Stefan Worgall, distinguished professor of pediatric pulmonology and chief of the Division of Pediatric Pulmonology, Allergy and Immunology, and said the scholarship had been an amazing experience.
To read more, please click
here
.