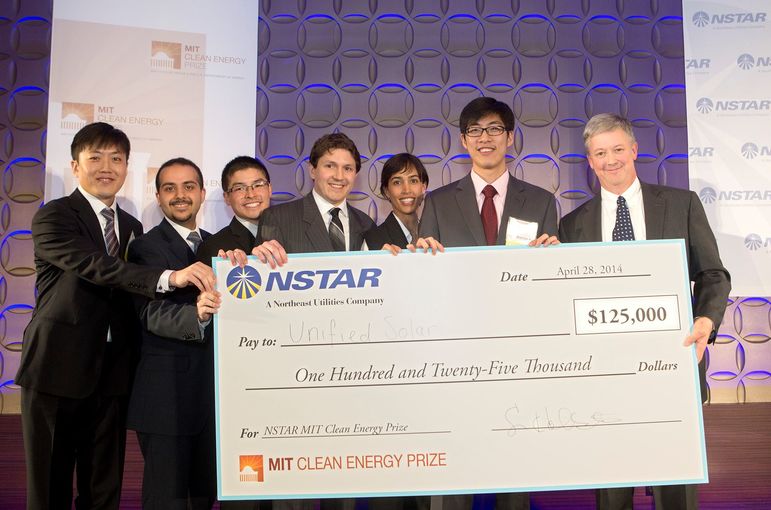 Anas Al Bastami, a member of the Qatar Science Leadership Program (QSLP), recently joined a team of postgraduate students at the US-based Massachusetts Institute of Technology (MIT), who were awarded the top prize at the seventh annual MIT Clean Energy Prize Competition.
The winning team, 'Unified Solar', took home two grand prizes – $100,000 from the United States Department of Energy and $125,000 for the NSTAR MIT Clean Energy Prize. The MIT competition aims to promote clean energy innovation and entrepreneurship across America and the rest of the world, by helping tomorrow's clean energy leaders build relationships with academia, industry and government.
'Unified Solar' aims to develop cost-effective solar panels capable of operating at optimum capacity, even while partially shaded. Solar panels with this technology behave as a single 'super-cell', rather than as a string of solar cells, to solve the weakest-link problems caused by partial shading, dirt collection, and manufacturing process variation.
Solar panels on residential rooftops that are partially shaded by clouds or trees sacrifice as much as 30 percent of their energy potential over a year.
"We developed a circuit that balances the power between all the cells to increase energy extraction under partial shading conditions," explains Anas. "Therefore, when one of the cells is shaded the others balance the power of the overall panel to ensure that energy output is not reduced by much.
"We are targeting the residential rooftop market with this technology because this is where you generally tend to find non-uniform lighting, shade from trees, or lamp posts blocking parts of roofs. We also hope that this technology will open up new markets where conventional solar panels might not have been previously considered."
"The inventor of the core technology, Arthur Chang, has been working on it for quite some time, and has performed the analysis and tested some results as part of his PhD in Electrical Engineering. Our team held discussions with industry experts and mentors, and came up with a complete business plan to take this technology to the market."
For the full story, please
click here
.