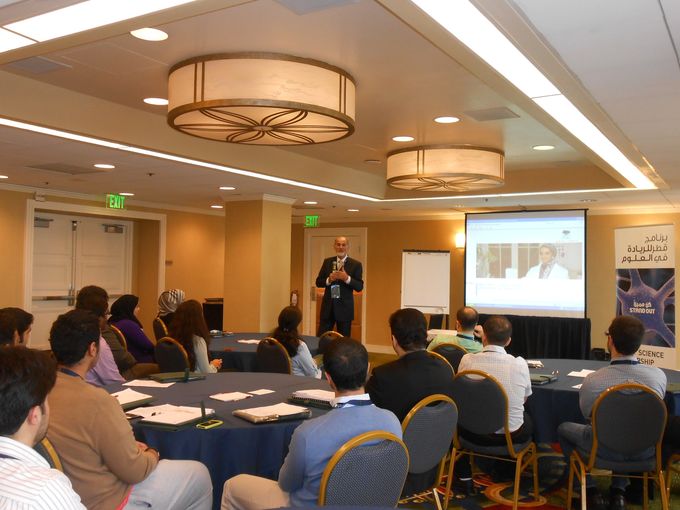 A week after launching its seventh cycle, Qatar Science Leadership Program (QSLP) concluded its first workshop for participants studying outside of Qatar. Thirty QSLP students who are enrolled in American institutions studying various scientific research disciplines participated in the event, organized by QSLP in San Francisco.
The workshop, the first of its kind, aims to support QSLP students in their scientific research pursuits by providing them with effective communication skills, crucial in developing their professional relationships with colleagues and research supervisors.
Established by Qatar Foundation's Research and Development in 2008, QSLP is a unique career development programme that has been designed for undergraduate and postdoctoral candidates, who are keen to build a fulfilling career in a wide range of science-related fields and to contribute to Qatar's national research agenda.
The first day of the two-day workshop saw 15 students from QSLP's Research Undergraduate Track participate in sessions designed to help them achieve their educational goals. In addition, selected students made 10-minute presentations to clarify and explain their educational track.
On the second day, 15 Master's students and PhD researchers on the program's Research Scientist Track presented on some of the challenges they face in their work, and discussed potentially viable solutions.
Up to now, 15 students have graduated from the program, while a further 100 participants continue to pursue studies in various fields. More than 83 percent of the program's participants are Qatari. The remaining 17 percent comprises other nationals who have graduated from Qatari universities.
For the full story, please
click here
.