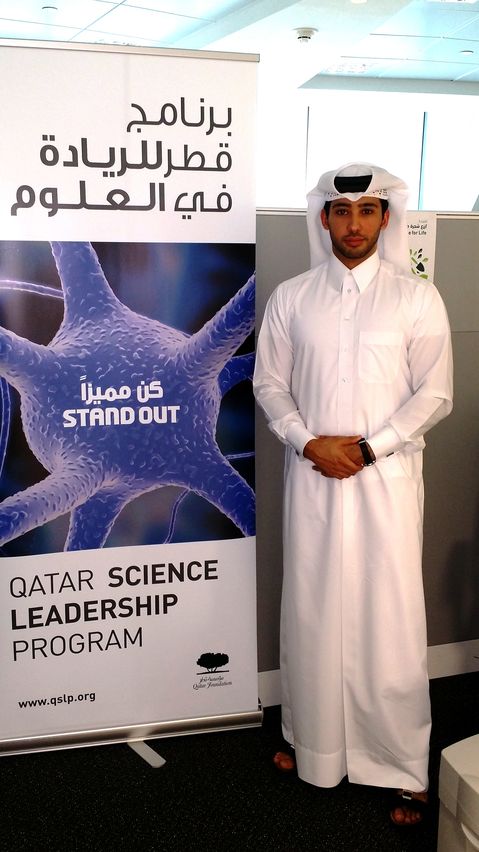 Qatar Science Leadership Program (QSLP) has celebrated the graduation of its first PhD scholar.
Ahmad Abushaikha, who was recently awarded a PhD in Petroleum Engineering from Imperial College London, joined QSLP upon its launch in 2008.
The 33-year-old began his scholarly journey as an intern at the Total Scientific and Technological Centre for Exploration and Production, in the French city of Pau, where he earned his Master's degree. Abushaikha then decided to join QSLP shortly after graduation.
Abushaikha's investigation focused on uncovering new numerical methods to model the flow of fluids in oil and gas fields. These methods could eventually help energy companies in Qatar make precise predictions about the extraction of oil and gas.
In recent years, he has developed two promising numerical methods, the first of which was exhibited at the Europec/EAGE Annual Conference in Copenhagen in 2012. The second is due to be presented at the 6th European Conference on Computational Fluid Dynamics later this year in Spain.
Meanwhile, Abushaikha is now preparing to join Stanford University in the US through the QSLP Research Postdoctoral track. He eventually plans to return to Qatar and continue his research in collaboration with the Qatar Environment & Energy Research Institute.
The QSLP includes a number of research programs in health, biomedicine, energy, environment, computer science, information technology, behavioral science and humanities.
To date, 15 students have graduated from the program while a further 100 participants continue to pursue their studies in various fields.
More than 83 percent of program participants are Qatari. The remaining researchers enrolled on the various QSLP tracks comprise expatriates who have graduated from Qatari universities.
For the full story, please
click here
.