Qatar Science & Technology Park (QSTP) recently hosted a special edition of its acclaimed TECHtalk series. The talk explored technology innovation in the life sciences and economic building blocks of a knowledge economy – both shared economic ambitions of Qatar and the Netherlands.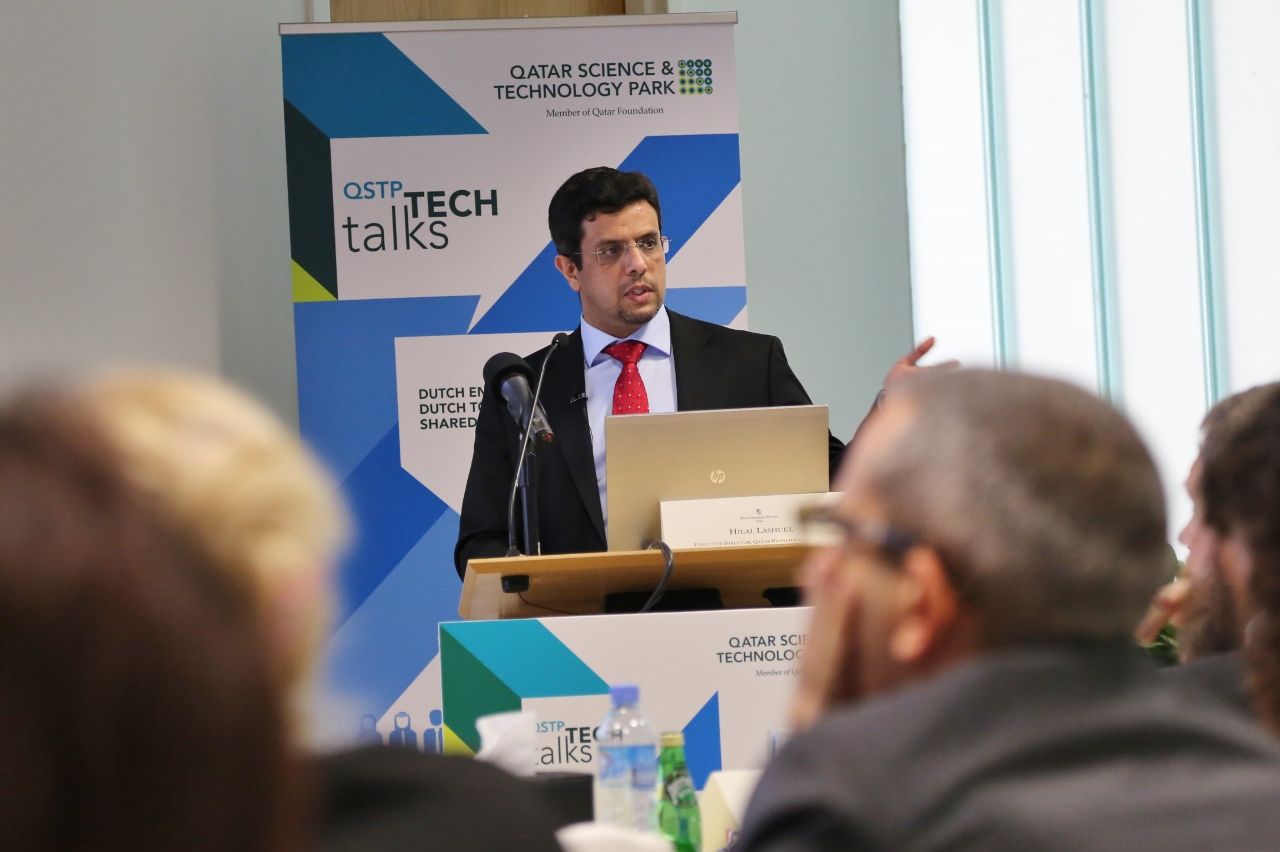 This latest session hosted three high profile speakers from The Netherlands and Qatar: Dr Bertholt Leeftink, Director General, Enterprise & Innovation, Netherlands Ministry of Economic Affairs; Professor. Dr Jan Raaijmakers, Chairman, Top Sector Life Sciences & Health and Professor of Pharmaceutical Technology Assessment; and Professor Hilal Lashuel, Executive Director, Qatar Biomedical Research Institute (QBRI). The TECHtalk gathered key players from across Qatar's health and innovation ecosystems, including representatives from Hamad Medical Corporation (HMC) and the World Innovation Summit for Health (WISH).
Professor Hilal talked about QBRI, a research and development entity under Qatar Foundation (QF), which aims to improve health care through innovation. Speaking about the potential of Qatar's own health ecosystem, QBRI's Executive Director, Dr Hilal Lashuel, stressed that Qatar is an ideal place to pioneer innovative Diabetes prevention programs.
Dr Leeftink gave an overview of Dutch policies and financial instruments promoting innovation that supports the creation of a knowledge-based economy. He detailed the Netherlands' ambitious goal to spend 2.5 percent of its Gross Domestic Product (GDP) on research and development (R&D) and to rank among the world's top five knowledge economies by 2020.
Professor Dr Jan gave a high-level overview and history of Life Science and Health innovation in the Netherlands, focusing on three important stages of development: cell and molecular biology, genomics, and the convergence of different scientific disciplines.
For the full story, please
click here
.