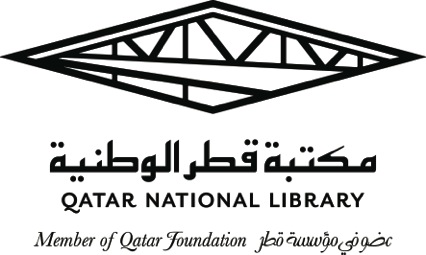 Qatar National Library (QNL) unveiled its innovative brand identity on Tuesday 25 March 2014, inspired by the iconic architectural design of its new home that is currently under construction at Qatar Foundation's campus.
The logo symbolizes the rich heritage found in Qatar's unique and evolving culture, while the window-like feature conveys a sense of transparency, clarity and simplicity: always accessible and supporting QNL's users to make new discoveries.
QNL's project was announced in 2012 by Her Highness Sheikha Moza bint Nasser, Chairperson of Qatar Foundation. Under the guidance of Qatar Foundation, the library provides free access for students, educators, researchers, and the wider community in Qatar.
The QNL building is currently under construction, but many of its resources are already publicly available online, ranging from popular, newly published material to historic and rare documents.
The brand launch coincides with the 20th annual conference and exhibition of the SLA Arabian Gulf Chapter 20th Annual Conference & Exhibition being held in Qatar from 25-27 March 2014. The event brings together some of the world's leading practitioners and experts in the field of librarianship.
His Excellency Sheikh Hassan bin Mohammad bin Ali Al Thani founded the Heritage Collection in 1979, and it now provides an unparalleled array of historical sources about Qatar and the region. The collection includes writings by travelers and explorers who visited the Gulf region over the centuries, Arab manuscripts, historical maps and globes, as well as scientific instruments and early photography.
The Heritage Collection also features up to 2,400 precious manuscripts, among them 'Mushafs' (Holy Qur'an) and Arabic literature, with a primary focus on sciences such as geography, astronomy and mathematics. These treasured antiquities are complemented by artifacts from the early European reception (early prints in Latin from the 15th – 17th c.) such as the famous 'Qanon' of Avicenna (Ibn Sina).
In addition to book discussion events and training sessions, QNL is currently offering free online access to its vast collection of online resources including the latest bestsellers, classical works, concerts, top academic journals and documentaries.
For the full story, please
click here
.