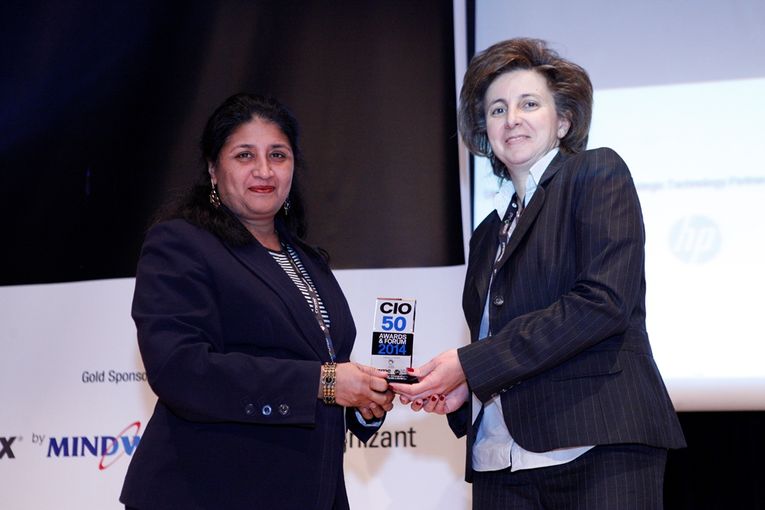 Qatar National Library's Associate Director for Information Technology Krishna Roy Chowdhury, has won the 'Chief Information Officer (CIO) 50 Award 2014', as QNL was named among the top 50 organizations in the Middle East for its outstanding achievements in IT. The 'CIO 50 Awards' are presented by the
Computer News Middle East
Magazine (CNME).
The event was organized in Dubai by CNME and was attended by senior IT experts and chief information officers from across the Middle East to recognise organizations that have accomplished commendable work in the IT domain.
Ms Krishna Roy Chowdhury, was chosen for introducing advanced technologies and innovative initiatives aimed at improving QNL's business efficiency, and optimising an efficient business process.
Qatar National Library is currently offering free, online access to a vast collection of online resources including the latest bestsellers, classical works, concerts, top academic journals and documentaries.
QNL's registered members can access a complete list of online resources by visiting
http://www.qnl.qa/find-answers/online-resources
.
Anyone who lives in Qatar and has a valid Qatari ID/Residence Permit is eligible for free library registration.
To register, please visit
https://library.qnl.qa/selfreg
.
For the full story, please
click here
.