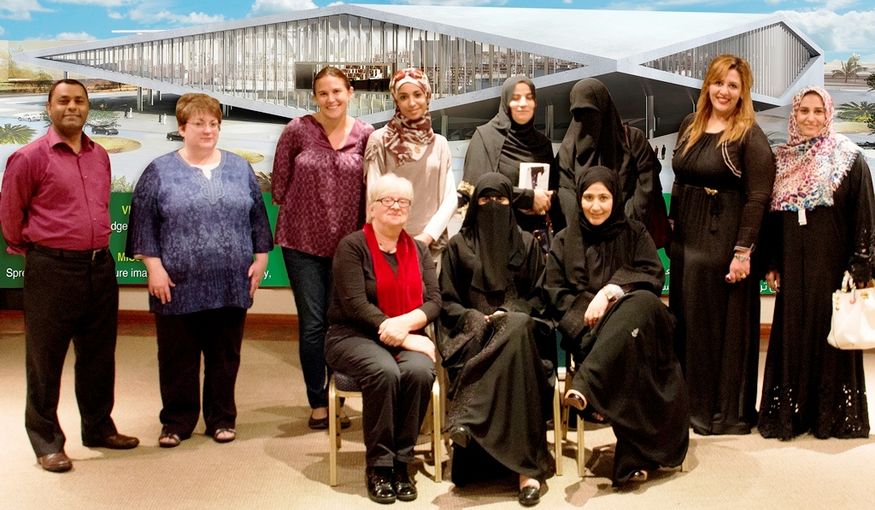 Qatar National Library (QNL) organized its third successful book discussion for Dr Abdul-Mageed Fayyadah's novel 'Eighty Years Awaiting Death.'
The general public, staff members from Qatar Foundation, QNL registered members and librarians in Qatar attended the gathering at Qatar Foundation's Clubhouse to discuss the novel. Those gathered were given an overview of the book and then invited to participate in a Q&A session led by Jooza Al-Marri, QNL's Head of Reference Library Services.
Abdul-Mageed Fayyadah's book is a thrilling and engaging novel that combines excitement and mystery. Ahmed, the story's protagonist also seems to bring about mixed feelings and emotions for readers as he suffers from a hormone dysfunction that causes him to remain trapped in the body of a young man, where his age does not show on him. Forced to seek medical help to understand his situation, Ahmed ends up becoming a criminal under the influence of his doctor.
Jooza Al-Marri started the book discussion by reading short excerpts of the novel and then invited those present to share their thoughts and feelings about the characters and the development of the plot. All attendees participated eagerly, discussing their opinion on the many decisions the protagonist made throughout the course of the novel.
Dr Claudia Lux, Project Director of Qatar National Library said, "Qatar National Library is a vital part of the infrastructure in Qatar's knowledge economy, empowering people to unlock their potential by providing tools for lifelong learning. Her Highness Sheikha Moza bint Nasser, Chairperson of Qatar Foundation for Education, Science and Community Development, said the modern reader's role is not only to receive data, but to interact and produce knowledge. Events like this exemplify Qatar National Library's commitment to fulfilling that role for the modern library."
"QNL's mission is 'to spread knowledge, nurture imagination, cultivate creativity, and preserve the nation's Heritage for the Future.' The library's monthly book discussion events support QNL's dedication to enrich the reading environment in Qatar.Following the success of the library's first three book discussion events, QNL is now organising monthly book discussion events and we invite the public to follow us through social media platforms to learn more about our upcoming events, programs and activities," said Jooza Al-Marri.