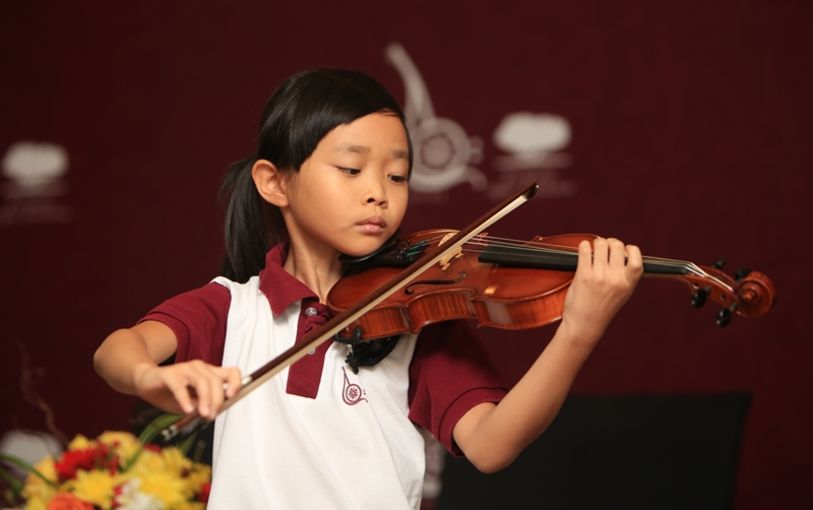 Qatar Music Academy (QMA) held a joint press conference on 29 October 2013 with Occidental Petroleum of Qatar Ltd (Oxy Qatar) in recognition of Oxy Qatar's generous sponsorship of its music education activities within the local community. Oxy Qatar President and General Manager Steve Kelly and Qatar Music Academy Principal Dr Abdul Ghafour Al Heeti signed the sponsorship agreement.
Oxy Qatar has donated more than QR1.1 million to enable QMA to expand access to music education in the local community and to further enhance the music education programs.
The funds will be used primarily to purchase more than 100 specialized Arabic and Western musical instruments; to extend the range of books, sheet music and multimedia in the QMA library; and to enable the establishment of an advanced music laboratory.
The highest-quality musical instruments will be purchased with the sponsorship funds, with a particular focus on niche instruments in order to provide the most comprehensive range of music education options. These instruments will include double basses, tubas, qanuns, Arabic violins and ouds.
New library materials provided through the sponsorship will afford students valuable insights into the world's major musical cultures. The new music laboratories will feature eight state-of-the-art music workstations, comprising the latest hardware, software and specialist music composition equipment.
For the full story, please
click here.