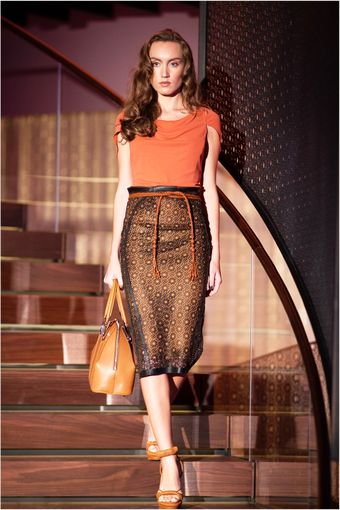 Dignitaries and leaders from the fashion world and top executives recently attended the launch of QELA, Qatar's first home-grown global fashion brand, at a private VIP reception held in the intimate atmosphere of the QELA boutique on the Pearl, Qatar.
Discreet and exclusive, characterized by classic lines and understated Arab influences, QELA is designed for women with a sense of modesty who value the quality of fine craftsmanship and precious materials. The brand, the latest project for Qatar Luxury Group (QLG), offers a superior level of services with one-off pieces and unique creations made to client order.
A team of talented designers and skilled craftsmen has been painstakingly gathered not only from Qatar but from all over the world to conceive and create QELA's ranges of leather goods, shoes, jewellery and made-to-measure women's couture.
"QELA is the beginning of an exciting journey," commented Haya bint Khalifa Al Nassr, QLG's Managing Director and Vice Chairperson of the Board of Directors. "It is Qatar's first home-grown global fashion brand, international in style with understated Arab influences. We have brought together talented young designers and the world's finest craftsmen to create modern elegance with a sense of modesty and intimacy."
HE Sheikh Ahmed bin Khalid bin Hamad Al-Thani, Board Director of QLG, remarked that success of this fashion house will help initiate a new fashion industry for local up-and-coming designers and craftspeople as part of Vision 2030.QELA is providing training and careers for Qataris and has established state-of-the-art workshops in Doha.
QELA boutiques are designed to reflect the open-mindedness of the brand, blending with the local culture in each country.
QELA is part of Qatar Luxury Group. QLG is headquartered in Doha with Qatar Foundation as its shareholder; it reports to a Board of Directors in its mission to build and foster luxury brands in the fashion, hospitality and lifestyle sectors for an international audience.
For the full story, please
click here
.