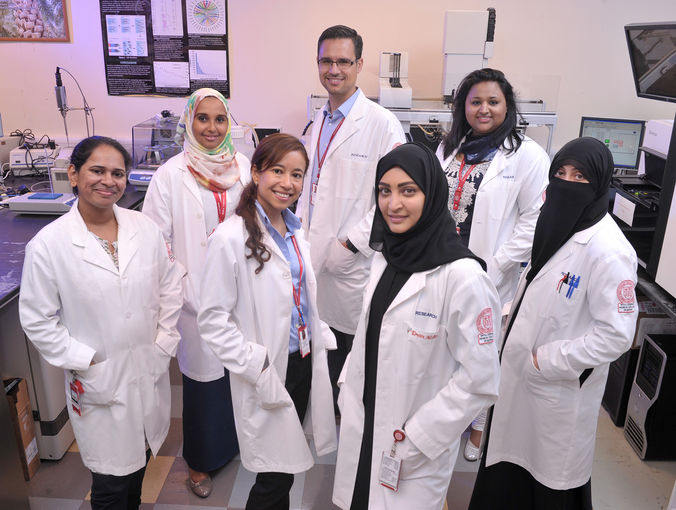 Researchers at Weill Cornell Medical College in Qatar (WCMC-Q) have published the first genetic map of the date palm, paving the way for Qatar to become a leader in date palm genetics and biotechnology.
The genetic map shows the order in which the date palm's chromosomes are placed and also which chromosome is responsible for reproduction.
In theory, the information could one day allow growers to manipulate the development of seeds, creating more female fruit-bearing plants than male plants - which do not produce dates.
It also places Qatar at the head of research into the date palm, an important food source for much of the Middle East.
Through scanning 5,000 variations in 150 seedlings and noting how often they appeared, the researchers were able to build a map of where the chromosomes lie.
More work now needs to be done to ascertain for exactly what each gene is responsible, for example, gender, size of date, or resistance to drought.
For the full story, please
click here
.