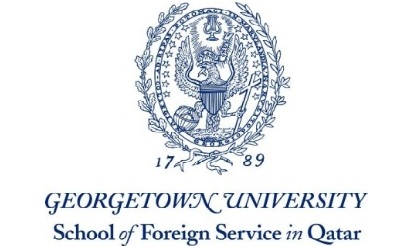 There is, according to Georgetown University – School of Foreign Service in Qatar, little doubt that Qatar has pursued an ambitious path of domestic development.
It notes that, with preparations well underway for the FIFA World Cup in 2022, job growth and economic forecasts indicate that double digit real GDP growth rates will remain robust, and through Qatar Foundation (QF), established in 1995, achievements have included an impressive portfolio of programs and projects dedicated to furthering the goals of Qatar National Vision 2030.
While the branch campuses of QF's major international universities have seen several graduating classes pass through their halls, some of the member institutions themselves are now experiencing their own transitions. For Georgetown, brick and mortar expansion has given way to a program expansion, with the announcement of a significant number of newly appointed faculty members, the launch of a new major and the introduction of a brand new certificate in media and politics offered in partnership with Northwestern University in Qatar.
This coming academic year will see a total of 248 students enrolled in GU-Q's four-year undergraduate program, representing 46 different countries, with roughly one third of the student body comprised of Qatari citizens. GU-Q offers Bachelor of Science degrees in International Politics, International Economics and Culture & Politics, and International History.
The 15 new academics slated to join GU-Q's Qatar Foundation campus in this expansion drive include faculty members from across several disciplines, including economics, applied linguistics, English, world literature, and Arabic language, literature and culture.

To read the full article on Georgetown's website, please click here.