Qatar Green Building Council (QGBC) is devising a guide '
Doha: A Rough Guide to Healthy Cities
' on the importance of creating a healthy environment for its inhabitants.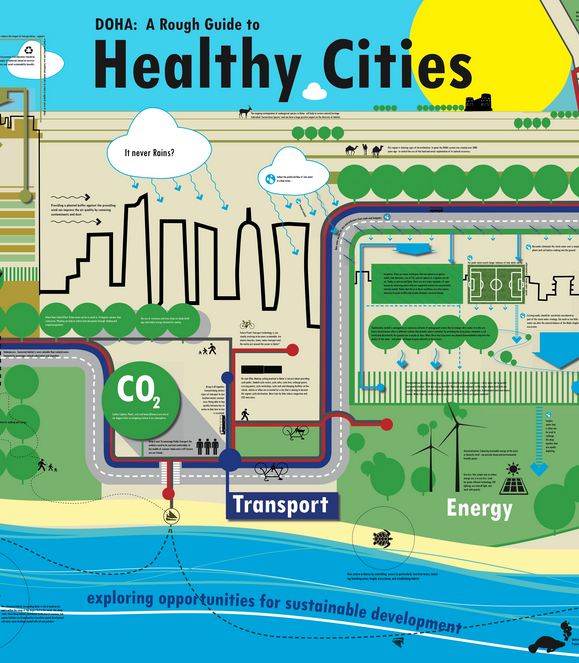 Due to be launched later this year, the guide will tackle the issue of the environmental health of urban areas which is becoming increasingly important to the world's population as a majority of people are shifting towards inner cities. The World Health Organization (WHO) anticipates that by 2025, approximately 80 percent of global citizens will live in cities.
Qatar is currently witnessing unprecedented urban development, from the establishment of Lusail City and the development of Doha, to the inception of numerous infrastructure projects which have all harnessed the need to incorporate healthy living into their frameworks.
In light of this, experts at the Green Infrastructure Interest Group, a subcommittee of QGBC, has released an infographic preview of the guide.
Highlighting the benefits of planning and designing a healthy city, the non-technical infographic provides design and planning professionals, senior school students and advocates of sustainable development, with interesting guidelines on how to create a healthy city. The infographic is available as a digital document on the QGBC website, which can be accessed at
www.qatargbc.org/app/media/641
.
For the full story, please
click here
.