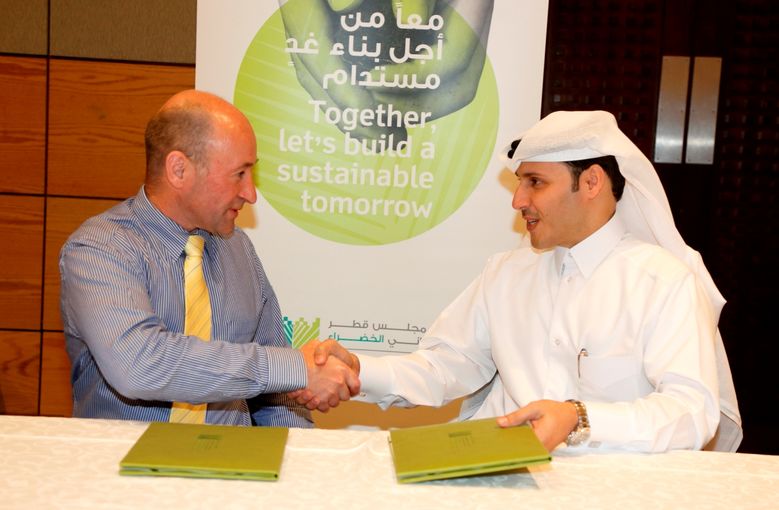 Qatar Green Building Council (QGBC) and the Chartered Institution of Building Services Engineers (CIBSE) have signed a Memorandum of Understanding (MoU) to foster a standardized building management services culture within Qatar's construction industry.
Under this agreement, QGBC will gain access to CIBSE's impressive global network of building service engineers.
The partnership will allow local industry to gain insight into international best practices, while facilitating green and sustainable solution collaborations for some of Qatar's greatest projects.
Held at the HBKU Student Centre, the agreement was signed by Engineer Meshal Al Shamari, QGBC Director, and Peter Kinsella, CIBSE President, in the presence of distinguished guests from both organizations.
Commenting on the new agreement, Eng Al Shamari said: "Bringing on board a wealth of expertise and experience in providing first-class information and building education services, CIBSE will enable QGBC to better support Qatar's professionals and promote best practice in the field of sustainable building."
QGBC is a non-profit, membership-driven organization dedicated to advocating green building solutions, leading industry research, as well as promoting sustainable practice within the community.
For the full story, please
click here
.