Qatar Green Building Council (QGBC) and Hamad bin Khalifa University (HBKU) presented a range of insightful student-led sustainability research projects at an event held at the HBKU Student Centre last week.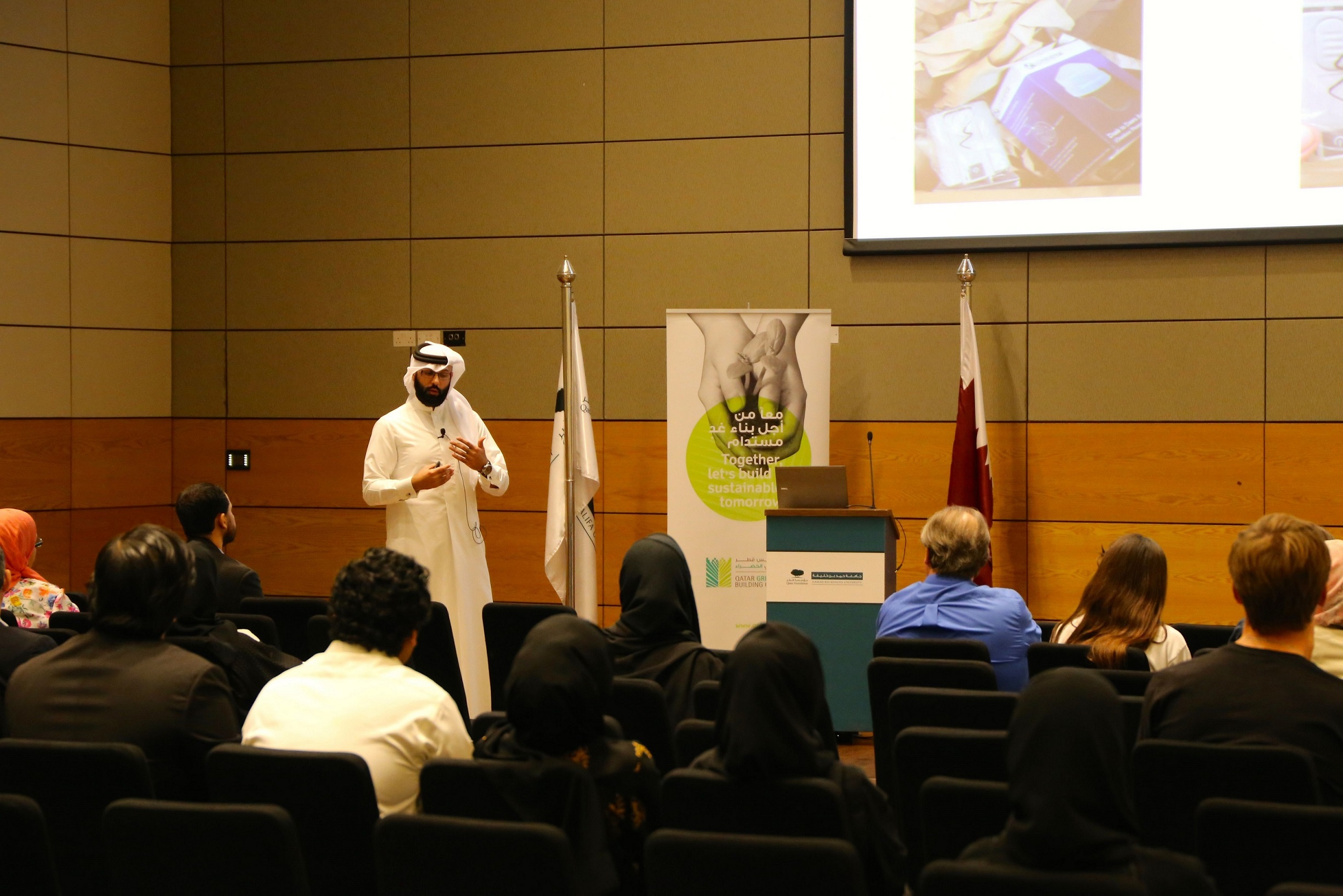 The research projects were carried out by students taking the Sustainability Fundamentals and Tools course as part of their assessment for the Sustainable Environment and Sustainable Energy master's and PhD programs at HBKU's College of Science and Engineering. Delivered by QGBC, the course aims to provide the postgraduate students with an understanding of the principles of sustainability and the tools that will enable them to implement effective sustainable projects during their careers.
Speaking for the team of sustainability experts that are delivering the postgraduate sustainability course, Dr Alex Amato, Head of Sustainability at QGBC, said: "One of the vital contributions that QGBC brings to an important institution like HBKU, is its ability to create a bridge between academe and industry. It is imperative that graduates of this program understand industry's sustainability needs and are able to address these practically, if sustainability initiatives are to be implemented successfully."
Dr Amato added: "In the medium to long-term future, it is vital for Qatar to have a pool of graduates and postgraduates that have a sound understanding of sustainability and able to imbed their knowledge in Qatar's industry. QGBC's collaborations with institutions such as HBKU is helping to create an intellectual resource that will enable long-term sustainable growth in Qatar."
For the full story, please
click here.