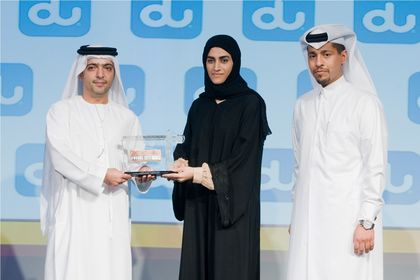 Qatar Foundation has won two of this year's prestigious
Construction Week
Awards.
This is the ninth year for the Construction Week Awards, which have attracted extensive interest from companies and individuals across the GCC construction industry. The awards seek to recognize and reward individual excellence, corporate prowess and project success, across a total of 16 categories.
The Male and Female Student Housing project, which is located within the Qatar Foundation campus in Doha, was chosen as the Sustainable Project of the Year for having demonstrated the most significant contribution to sustainable development over the last year. The environmentally-friendly project was singled out for having made a measurable impact above and beyond the norm for this style of development.
Qatar Foundation was also recognized in the Health and Safety Initiative of the Year category for its holistic initiative for Workers Welfare, which mandates minimum standards of quality of life across the migration cycle.
The Male and Female Student Housing project, located within the Qatar Foundation campus in Doha, was developed by Qatar Foundation and designed by Burns & McDonnell, in partnership with architectural firm Treanor Architects, green building consultants Vertegy and ASTAD Project Management.
It is currently the only platinum LEED certified student housing complex in the world, earning 12 Platinum LEED certifications in the category of 'New Construction' from the US Green Building Council. The complex is also the world's largest collection of platinum LEED certified buildings in one area.
The development comprises two individual male and female complexes. Each complex spans 36,000 square meters and boasts five residential buildings as well as a community center. State-of-the art sustainable technology and energy-efficient systems are used throughout the entire complex.
To assist the students in tracking their green footprint, each housing unit contains a monitoring system that tracks an individual's water and energy consumption.
The complex is also equipped with clean power sources; a solar-paneled roof and wind turbines that generate energy at gusts of 10 kilometers or more.
For the full story, please
click here
.