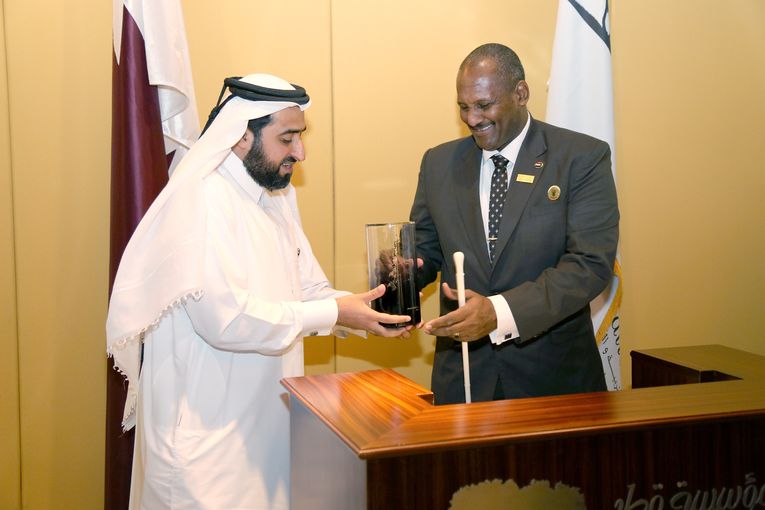 Qatar Foundation recently hosted His Excellency Abdul Rahman Al-Sadiq Al-Mahdi, the Assistant to the President of the Republic of Sudan.
His Excellency Mr Al-Mahdi said, "Qatar Foundation is an exemplary organization that has demonstrated its commitment to the advancement of education, science and research, as well as environmentally-friendly technologies. We believe that Qatar's wise and visionary leadership has set the foundation for a noble mission that aims to promote world peace. We thank Qatar Foundation for the great efforts it is making across various fields, which has brought about well-deserved recognition from across the world."
His Excellency was on a visit to Qatar, during which he held meetings with senior officials to discuss bilateral relations and means to develop them in various fields.
For the full story, please
click here
.