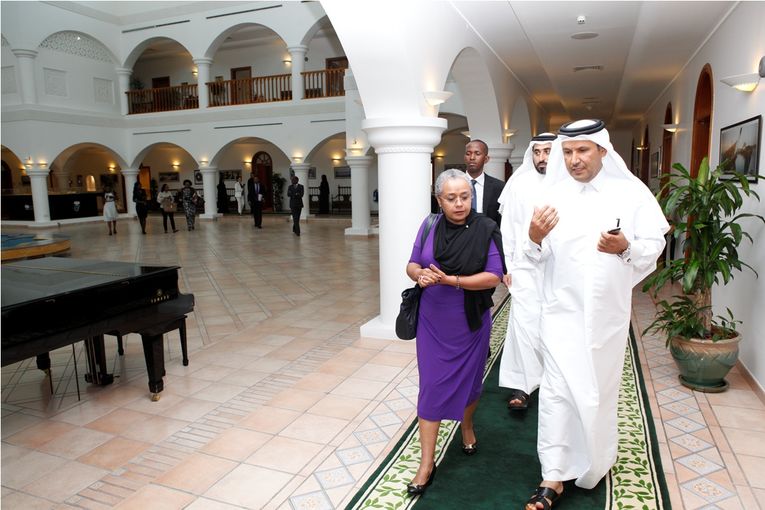 Qatar Foundation has hosted the First Lady of Kenya, Her Excellency Margaret Kenyatta, on a visit to Qatar Foundation's campus.
The First Lady was shown a presentation which outlined the vision and mission of Qatar Foundation. She was also introduced to Qatar Foundation's many educational initiatives, community development plans and scientific research programs. The visit included a meeting with Engineer Saad Al Muhannadi, President of Qatar Foundation.
President Kenyatta of Kenya and the First Lady were on a three-day state visit to Qatar, during which they met senior officials to discuss various cooperative measures between the two countries.
Qatar and Kenya are looking to promote close collaboration in a number of areas, including the fields of research and education.