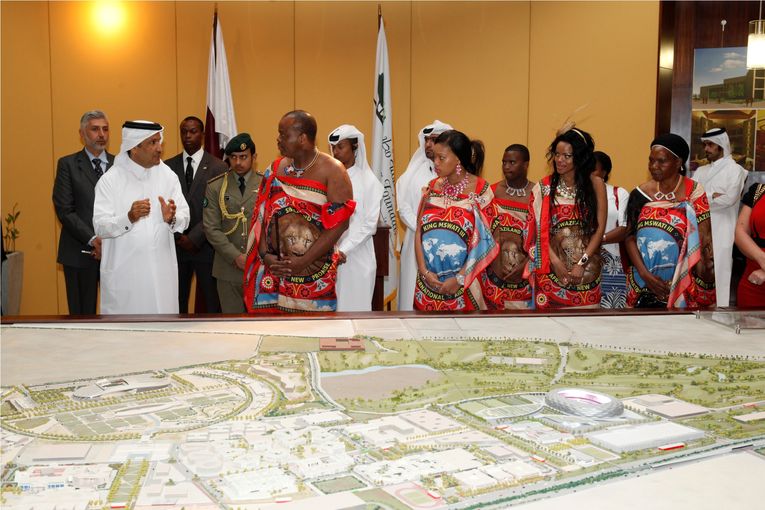 Qatar Foundation recently hosted King Mswati III of Swaziland during a state visit to Qatar.
A welcoming committee led by Engineer Saad Al Muhannadi, President of Qatar Foundation, received King Mswati III and his delegation at the organization's Visitors Center.
King Mswati III was shown a presentation which outlined the vision and mission of Qatar Foundation. He was also introduced to the organization's many educational initiatives, community development plans, and scientific research programs.
The distinguished guest was on a state visit, during which he met a number of ministers and senior officials to discuss various cooperative measures between the two countries.
The State of Qatar and Kingdom of Swaziland are looking to bolster relations and promote close collaboration in a number of areas, including the fields of research and education.