Qatar Foundation (QF) ended its successful participation at the Ajyal Youth Film Festival, part of the Doha Film Institute (DFI), following seven-days of film screenings and interactive events celebrating all things cinema.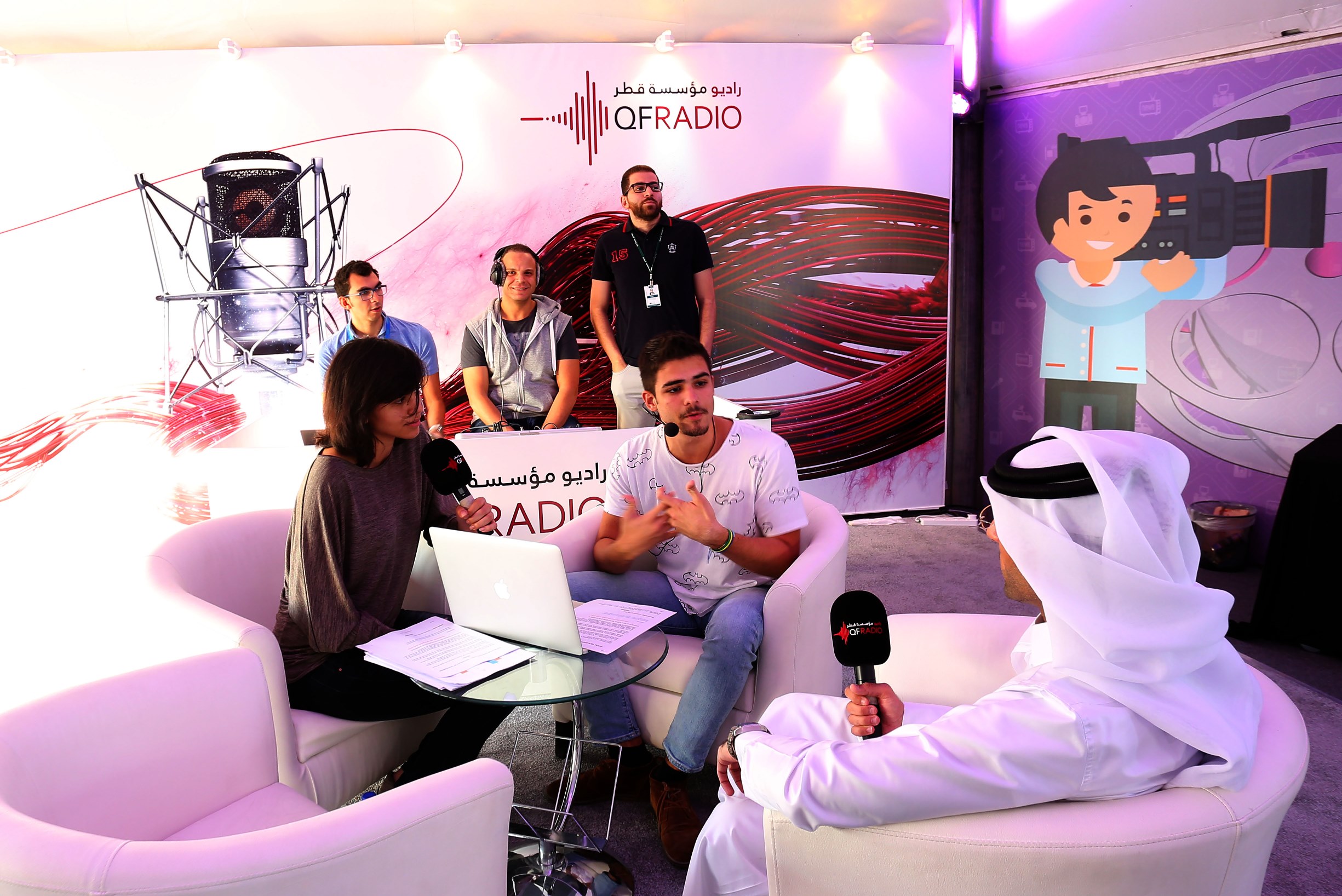 As a 'Friend of the Festival', QF took part in the annual event, along with 'Gold Media Sponsor'
QF Radio
and Northwestern University in Qatar (NU-Q) at its tent entitled 'Explore the World of Media', which intrigued parents and their children to engage and participate in exciting and unique activities.
QF Radio
hosted live coverage of the Festival, and aired interviews with filmmakers, actors, representatives and participants.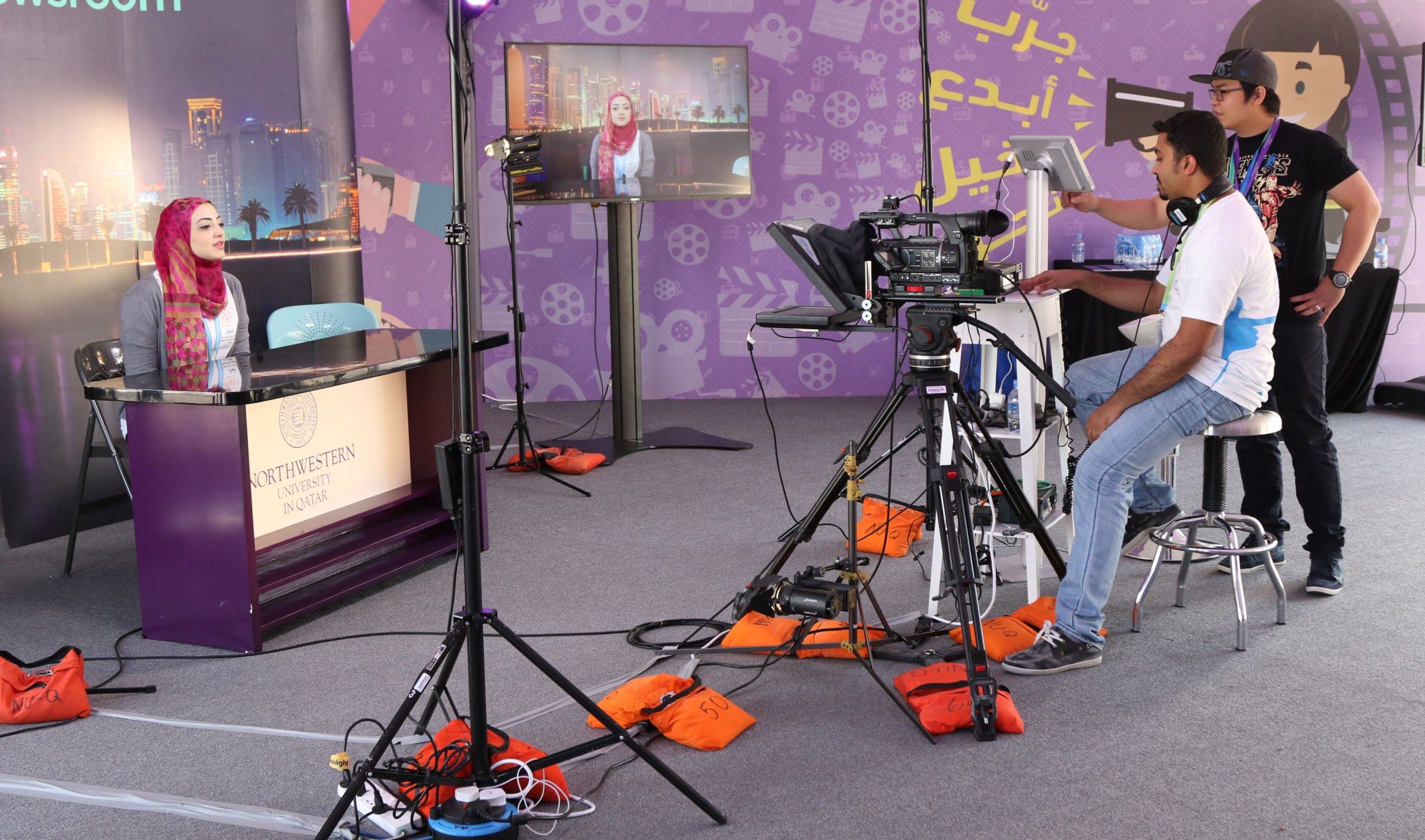 Opposite the QF Radio booth was NU-Q's 'News Studio', comprising of a news desk set against the backdrop of the Doha skyline that faced a camera and a teleprompter. Participants were asked to take on the role of news readers and welcome guests to the Festival with their very own recorded greeting. Children and families took great pleasure in participating in this activity with one young Qatari participant explaining that it was her dream to become a news presenter.
The week-long celebration of film came to an end after showcasing up to 80 films from 36 countries and included 17 films that were made in Qatar.
This week a selection of radio recordings from the Festival will be broadcast by
QF Radio
following its conclusion, to commemorate and reflect on the success of the event.
For the full story, please
click here.