The final preparations are underway for the imminent Second Annual Teaching and Learning Forum, organized by Qatar Foundation (QF).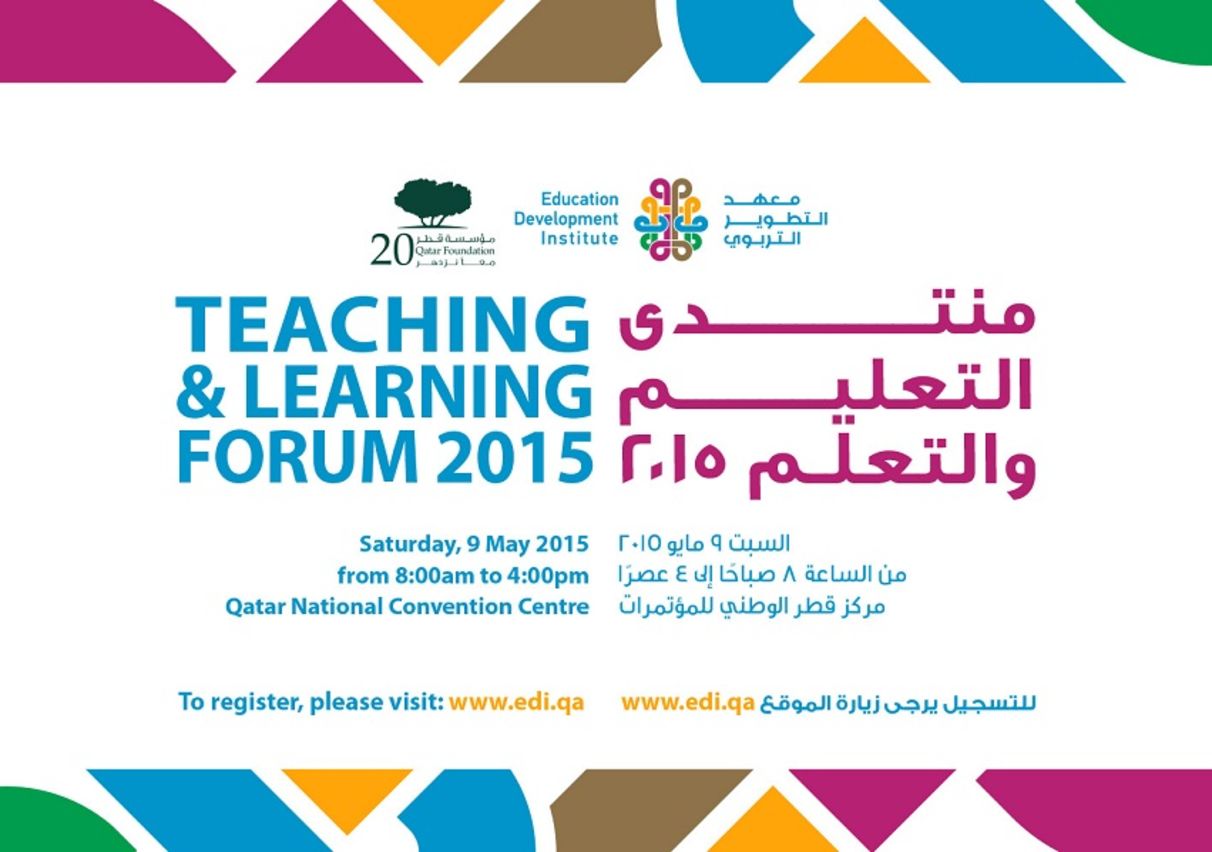 The Forum, organized by the Education Development Institute (EDI) which falls under QF's Pre-University Education, will take place at the Qatar National Convention Centre on 9 May 2015.
The event is part of QF's wider professional development program, to further develop teachers' leadership skills both in and outside the classroom. This forum will bring together nearly 1,000 teachers from different schools around Qatar, providing them with the opportunity to share knowledge, opinions and ideas with other attendees.
The one-day event will feature 80 workshops with discussions centered on four distinct themes: Science, Technology, Engineering, and Mathematics (STEM); Early Childhood Education; Innovation and Technological or Practice Using Non-Technological Techniques; and Innovation and Practice in Arabic Language.
For more information on the Education Development Institute, please visit:
www.edi.qa
For the full story, please
click here
.