Qatar Foundation (QF) will take part in this year's National Day celebrations at Darb El-Saai from 8 to 20 of December 2015, by hosting an array of exciting activities designed to showcase QF's overarching mission and vision.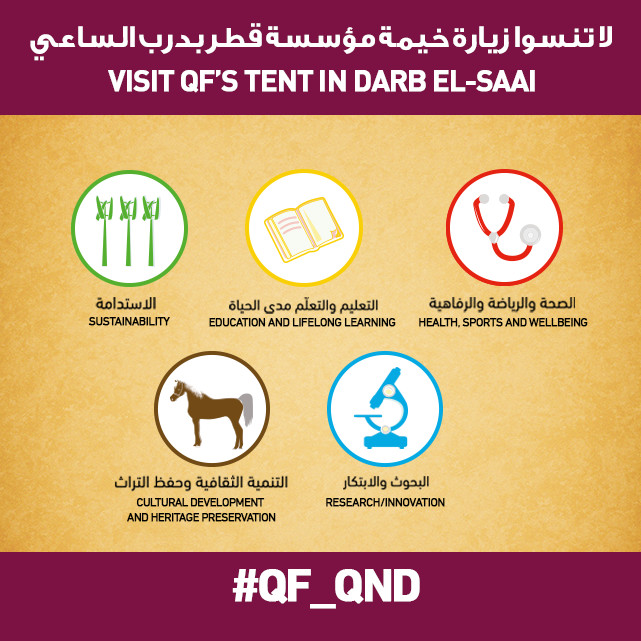 The QF tent, where up to 5,000 visitors are expected to attend each day, will highlight the important work the Foundation does to unlock human potential.A QF passport will be distributed at the welcoming counter to guide visitors through the inspirational activities that have been specially-designed to provide stimulating learning opportunities.
This year, a number of academic institutes and science and research centers are participating in the tent under the umbrella of Education and Lifelong Learning. Georgetown University in Qatar (GU-Q) is set to organize a knowledge-based game that will educate visitors about different countries.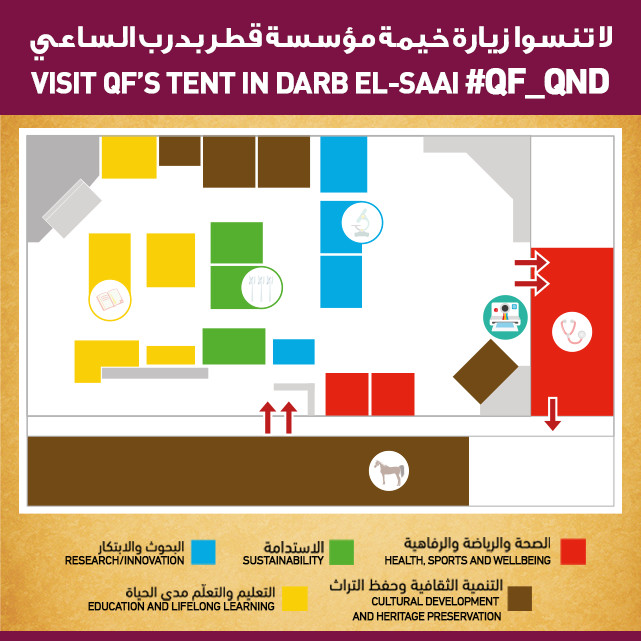 Additionally, Sidra Medical and Research Center will play host to two activities. The first game will teach children about healthy food items, while the second will educate children on the different parts of the body.
Texas A&M University at Qatar's (TAMUQ) 'Lego Mindstorms' activity will enable visitors to build robots and learn how to program them, whileReach Out To Asia's (ROTA) activities will reflect real-life situations of countries in need, such as a damaged school structure with changeable elements like windows and doors, in order to inspire children's imagination.
TAMUQ will demonstrate how to make artificial snow that is non-toxic and lasts for days, while Stars of Science will display a video of the award-winning work by season six winner, Mohamad Al Housani, who will also give a talk about his journey.
QF's tent at Darb El-Saai will be open throughout the country's National Day celebrations, and will be open to all members of the community.
For the full story, please
click here.