Qatar Foundation (QF) recently hosted a blood donation drive to encourage QF staff members and students to give blood.
The campaign was jointly organized with the Blood Donation Unit of Hamad Medical Corporation (HMC) and held in the Liberal Arts and Science (LAS) building at Education City.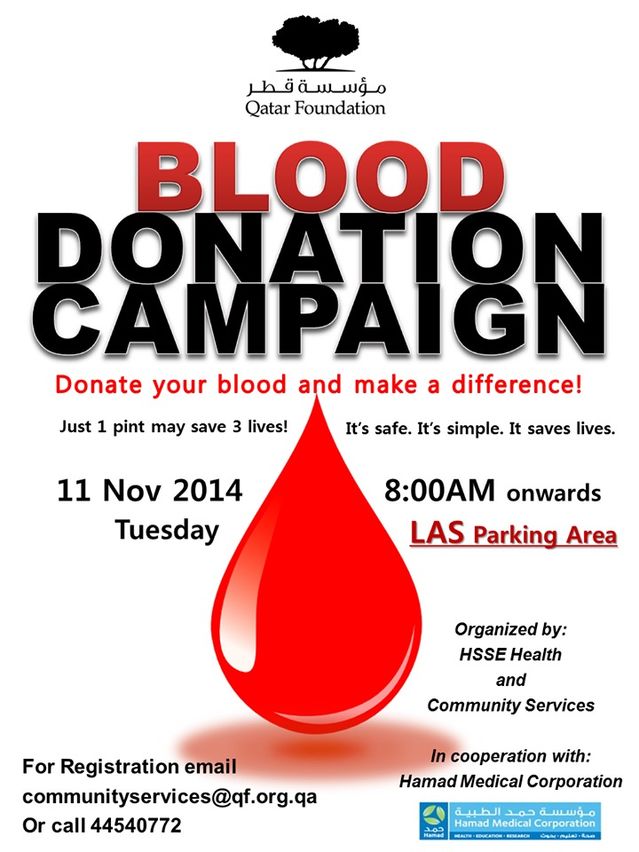 The blood donation drive is part of a multifaceted plan developed by Qatar Foundation to address vital health and safety issues in Qatar, and is one of many on-going collaborations with other significant national institutions.
Previous collaborations include last year's Pink Ribbon Breast Cancer Awareness month that QF jointly organized with the Primary Health Care Corporation, Qatar Cancer Society and Al Amal Hospital.
As one of the highest forms of humanitarian services, voluntarily blood donation can play a vital role in saving someone's life. There are also potential health benefits for the donor, as it can reduce the risk of heart attacks and cancer.
For the full story, please
click here
.