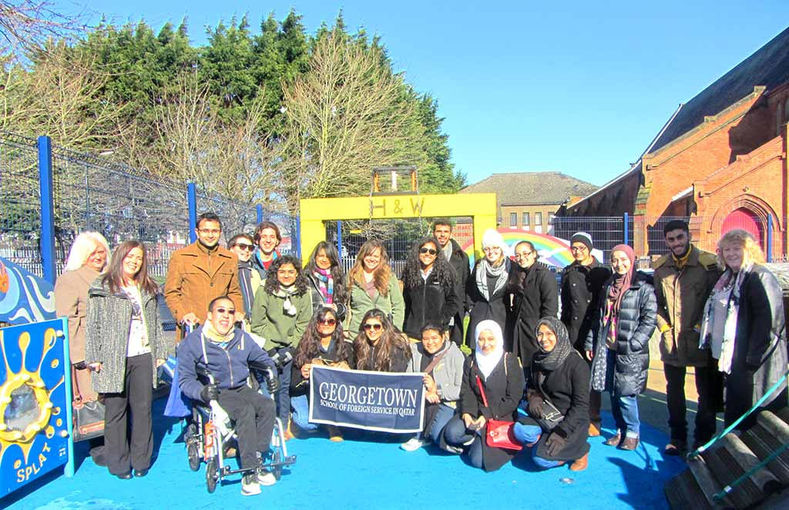 Qatar Foundation's National Sports Day 2014 event, which drew a crowd of nearly 14,000 people earlier this year, has been honoredfor hosting the '
Best Sporting Event
' in the Middle East.
Judges of the seventh annual Middle East Event Awards in Dubai acknowledged the sterling efforts of Qatar Foundation in staging the annual showcase promoting health, fitness and sport.
Qatar Foundation organized its National Sports Day 2014 celebrations on 11 February, offering a range of sporting activities and competitions during the Qatari national holiday dedicated to the celebration of healthy living.
A full day of fun sports competitions that catered to the entire family, as well as those with special needs, was held in six different locations across Qatar Foundation's campus.
For the full story, please
click here
.