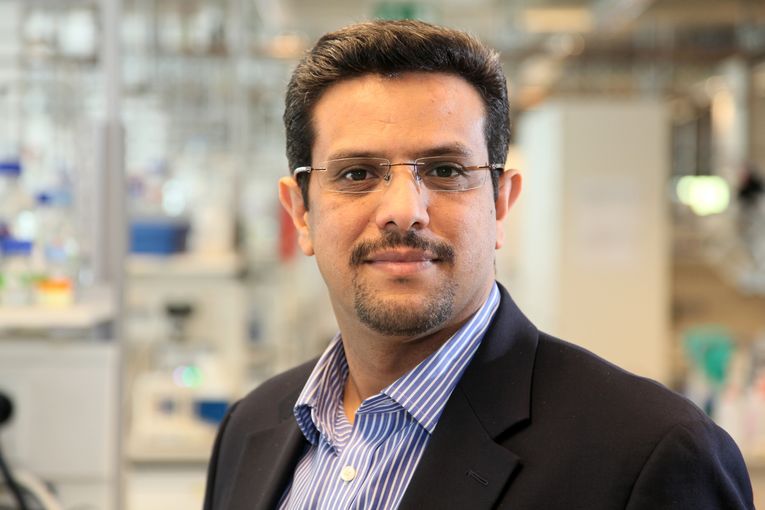 Qatar Foundation has announced that Dr Hilal Lashuel, a prominent scientist in life sciences and associate professor at the Brain Mind Institute of the Ecole Polytechnique Fédérale de Lausanne (EPFL) School of Life Sciences, has been appointed Executive Director of Qatar Biomedical Research Institute (QBRI).
Dr Lashuel will assume his new position on 1 April2014, and will contribute to the advancement of translational biomedical research and the development of innovative personalised medicine in Qatar.
Mr Faisal Alsuwaidi, President of Qatar Foundation Research and Development (QF R&D), welcomed Dr Lashuel and highlighted the wealth of experience that he will bring to Qatar Foundation Research and Development.
"Building on his past experiences and previous activities with Qatar Foundation, we are pleased to have Dr Lashuel in the Executive Director role to guide QBRI in support of our vision of becoming a leading centre for research and development excellence and innovation," said Mr Alsuwaidi.
Dr Lashuel is internationally recognised for his work in the molecular basis of neurodegenerative diseases such as Alzheimer's, Parkinson's disease and related disorders. His research has contributed significantly to the identification of novel disease mechanisms and therapeutic targets for the treatment of these conditions.
He has received several awards and notable acknowledgements, including Human Science Frontiers young investigator award and the European Research Council (ERC) starting independent researcher award. In 2009, he was named by L'Hebdo magazine among the '100 outstanding personalities' in the French-speaking part of Switzerland. In March 2012, Dr Lashuel was designated by the World Economic Forum as one of 2012 Young Global Leaders (YGLs).
Dr Lashuel has had several previous engagements in Qatar including coordinator of the biomedical group and active member of Arab Expatriate Scientists - an initiative launched by Her Highness Sheikha Moza bint Nasser - in 2006, and serving as consultant and advisor to Qatar Foundation and the Sidra Medical & Research Center.
For the full story, please
click here
.