Qatar Foundation led Al-Istisqa prayers for rain on Thursday morning, 20 November 2014 as per the directions of His Highness Sheikh Tamim bin Hamad Al Thani, the Amir of Qatar.
Engineer Saad Al Muhannadi, President of Qatar Foundation, Mr Fahad Al Qahtani, Group Executive Director of Qatar Foundation Administration and staff members of Qatar Academy, were joined by hundreds of students at Qatar Academy's Senior School in prayer.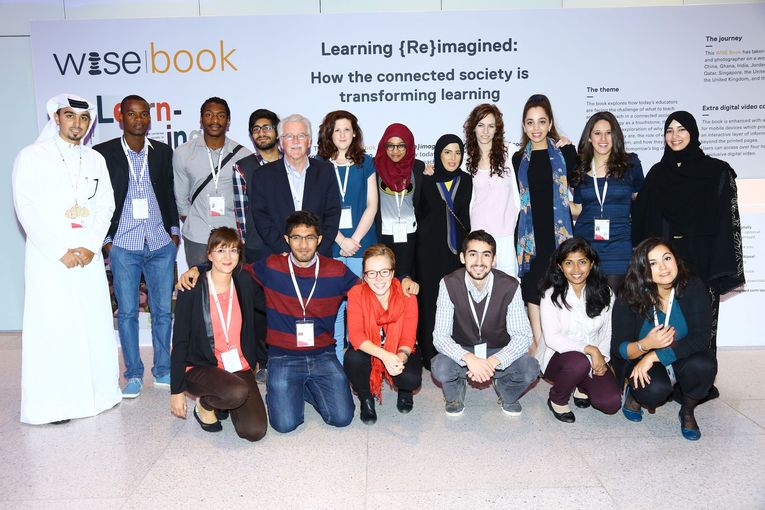 The Istisqa prayer is part of Qatar Foundation's efforts to instil Arab and Islamic values in students and teach them the importance preserving their heritage.
"Through this event, Qatar Foundation keeps Islamic culture and teachings alive by strengthening young people's connection to Qatari culture and heritage," said Engineer Saad Al Muhannadi.
"The fast pace of modern life can make people forget much of the Islamic and Arabic culture. For this reason, Qatar Foundation strives to maintain a deep connection between education, scientific research and our Arab and Islamic values. Keeping theses Islamic teachings alive serves to remind young people of our heritage, without which, we will not be able to succeed in going forward in achieving Qatar's National Vision, transforming the country into a knowledge-based economy and building a prosperous nation that is based on a cultural and religious foundation that we can all be proud of," he added.
This year marks the fifth time the Academy has led students in Al-Istisqa rain seeking prayers following the directives from the Supreme Education Council in Qatar.
After the prayers, Islamic Education Teacher Faisal Al Qahtani gave a sermon about the religious significance of the Al-Istisqa rain-seeking prayers.
Al Awsaj Academy also led its own Istisqa prayer for rain on Thursday morning for students and teachers of all classes to evoke Islamic religious values in students. The prayer, at Awsaj Academy, was well organized and attended by a large number of teachers and employees.
For the full story, please
click here
.