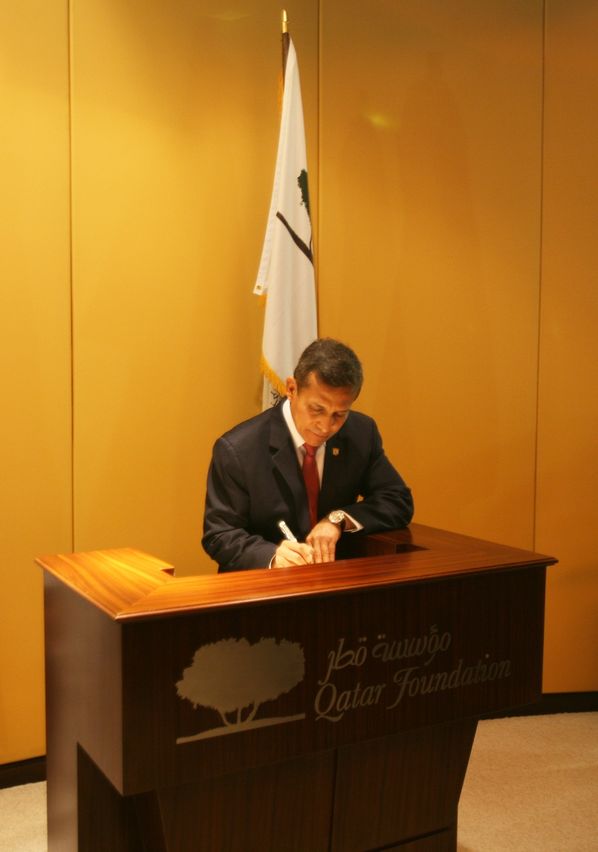 Qatar Foundation hosted His Excellency Ollanta Humala, President of Peru, as part of a state visit to Qatar.
Engineer Jassim Telefat, Group Executive Director of Qatar Foundation Capital Projects and Facilities Management, received the President and his delegation at the Qatar Foundation Visitor's Centre.
During the visit, President Humala listened to a presentation outlining the vision and mission of Qatar Foundation. He was also introduced to its many initiatives, community development plans, scientific research programmes, and sustainability and environmental conservation solutions.
After the presentation, President Humala and his delegation were shown an impressive 3D scale model of the current educational and research buildings in addition to future construction projects at Qatar Foundation.
Qatar and Peru recently signed a number of agreements to establish bilateral cooperation between their Foreign Ministries. Other cooperative agreements have been formed between the two states in the fields of higher education and scientific research, mining, commerce, trade and investment with the latter established between Qatar Holding and Peru's Private Investment Promotion Agency.
For the full story, please
click here
.