Qatar Foundation (QF) recently hosted a three-day conference designed to equip young people with the skills and knowledge to become active and committed global citizens, as well as leaders inside and outside the classroom.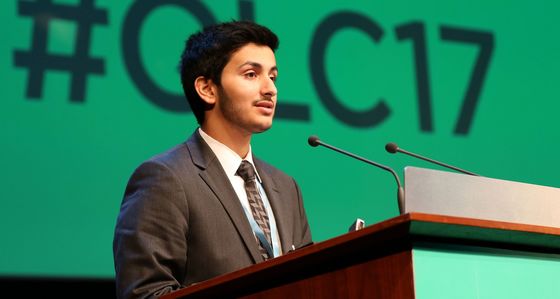 The 2017 Qatar Leadership Conference, now in its sixth year, was organized by THIMUN Qatar and Northwestern University in Qatar, and took place from October 19-21 at the Qatar National Convention Centre.
The event, which is largely run by students for students, serves as a platform to provide individuals with training prior to the annual Model United Nations conferences. This year, it brought together nearly 690 students, teachers, and UN-affiliated individuals from around the world, including Gilberto Duarte, Crime Prevention and Criminal Justice Officer at the United Nations Office on Drugs and Crime; and Kimberly Mann, Chief of the Education Outreach Section of the United Nations Department of Public Information.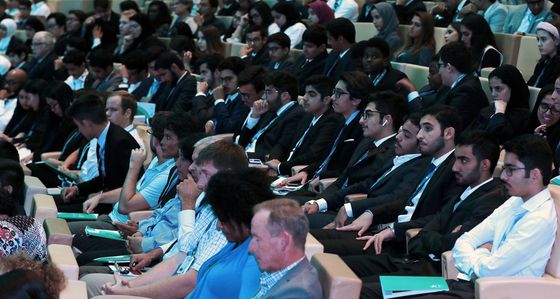 Haya Al-Fakhri, a grade 9 Qatari student at Michael E. DeBakey High School – Qatar, participated in the conference for the first time. "It's conferences like these that allow us to explore and develop important life skills. It helps us grow, and prepares us for the future. The leadership skills we learn here, alongside others, will play a great role in helping us excel in our fields of study," said Haya.
Abdulla Al Obaidli, a Grade 11 student at Vision International School in Wakra, said: "Participating in this conference increases our knowledge, promotes our leadership skills, and helps us build our individual paths for the future. This is a great platform for us to start preparing for college, as it teaches us to communicate with people from different backgrounds and fulfill our objectives together.
"The conference features a number of different workshops, with a range of topics to choose from, based on what interests you. For every workshop we attend, we take notes and later discuss them in school," Abdulla added.
This year, some of the discussed topics included 'From Debate to Action: Model UN, Service Learning, & Social Entrepreneurship', 'The Power of the Camera: How to Use Video to Expand Your Opportunities and Future Career', 'Mastering Spontaneous Speaking Skills', and 'United Nations in Qatar'.
The THIMUN Qatar regional office was created as a joint partnership between Qatar Academy, a QF school, and the THIMUN Foundation. The office, under QF's Pre-University Education, supports efforts around the region to develop programs and events for young people to seek solutions to global challenges through discussion, negotiation, debate, and personal action.