Qatar Foundation (QF) is launching the first edition of ART Atelier, an art exhibition showcasing local and regional talent.
The exhibition will feature work from 15 local artists, as well as creative talent from across the Middle East. The opening ceremony takes place at the QF Recreation Centre within QF's campus at 6.30pm on Thursday 30 October.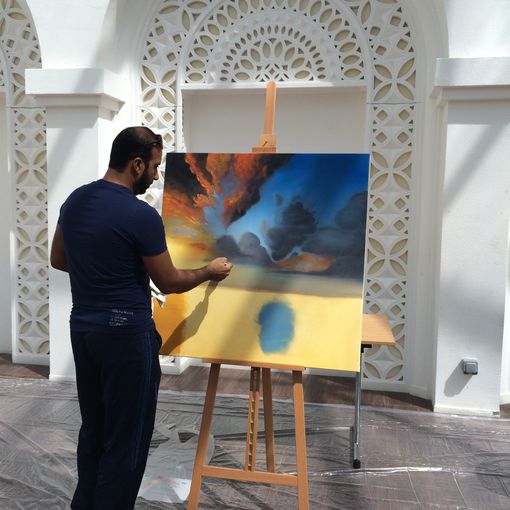 Organized by QF, ART Atelier 2014 will continue until 8 November, and be open to the public. Once the exhibition is finished, QF will collaborate with a local charity to auction one of the paintings.
Ameera Mohammed Al Aji, Community Services Supervisor at Qatar Foundation Community Services, said: "By hosting the ART Atelier exhibition and showcasing the artists' work, we hope to raise awareness of local talent across the Qatar Foundation community and the wider public."
Each artist prepared two canvasses especially for the exhibition. The artists participating in the inaugural event are Ahmed Al-Asadi, Hanadi Al-Darwish, Ali Al-Kuwari, Mohammed Al-Dosari, Hessa Kalla, Mubarak Al Malik, Faisal Al-Abdulla, Moza Al-Kuwari, Thamer Al-Dossari, Jawaher Al-Mannai, Mohammad Al-Saad, Sheikha Hamda Al-Thani, Muna Bo-Jassom, Masoud Al-Bloshi, and Jameela Al-Ansari.
For the full story, please
click here
.