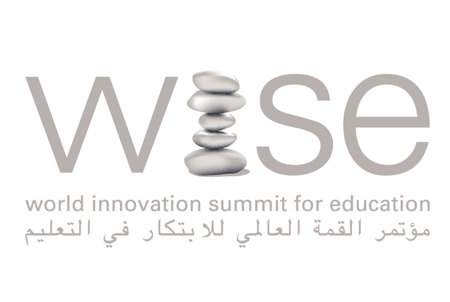 Qatar Foundation is hosting the fifth annual World Innovation Summit for Education (WISE), which is taking place from 29-31 October 2013 at Qatar National Convention Centre in Doha under the theme 'Reinventing Education for Life'.
More than 1,000 prominent education, corporate, political and social leaders from over 100 countries will gather for the Summit in Doha to explore how collaboration in many forms and at many levels can become the driving force of efforts to inspire innovation in education and to design long-term strategies for its renewal.
The annual Summit is a global forum dedicated to innovation in education and to inspiring collaborative solutions to education challenges.
Inaugurated in 2009 by Qatar Foundation on the initiative of its Chairperson, Her Highness Sheikha Moza bint Nasser, WISE is the only international initiative that stimulates innovation in education through collaboration and new approaches among diverse sectors – recognizing cutting-edge practices and helping to share them on a global scale.
WISE has developed a program of year-round activities to encourage international collaboration in education, including the WISE Prize for Education, the WISE Awards, WISE publications, and Learners' Voice.
The WISE community has more than 18,000 active members in 152 countries who are together seeking novel solutions to the challenges facing education in empowering us to meet the challenges facing the world.
WISE is much more than an annual Summit. The initiative is action-oriented and seeks to raise the status of education through a growing number of year-round programs.
For more information, please visit the WISE website at:
http://www.wise-qatar.org/