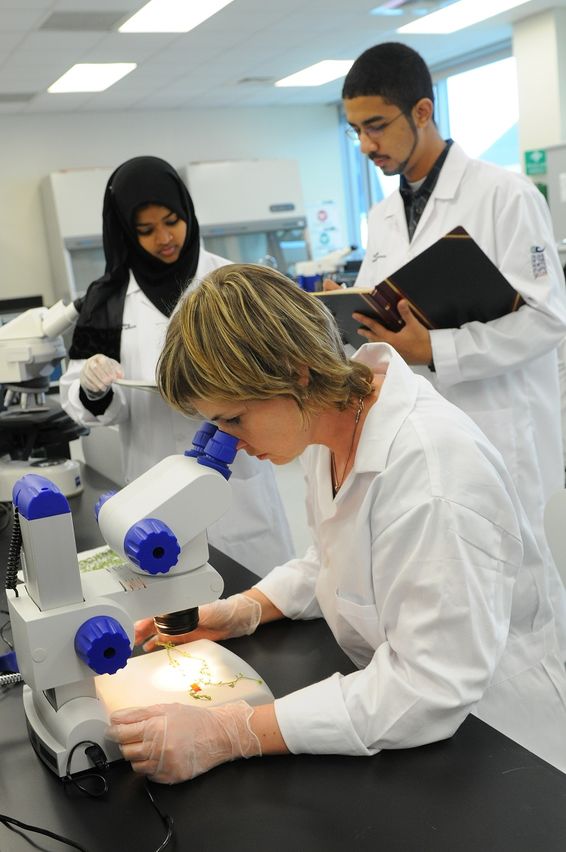 As Qatar Foundation unites in commemorating the country's rich history, it also embraces Qatar's bright future by acknowledging the achievements and creative contributions of its men and women. Since its founding in 1995, Qatar Foundation has championed the role of youth in sustaining a prosperous society and economy by initiating a host of research-based programs to inspire the next generation of scientists, researchers and academics.
Through the aspirations of young Qataris and their outstanding accomplishments, Qatar Foundation pays tribute to the noble values espoused by the nation's leadership, as reflected in Qatar National Vision 2030. His Highness the Father Emir Sheikh Hamad Bin Khalifa Al Thani expressed his utmost confidence in the vast potential of youth to advance the goals of the nation through their commitment to lifelong learning, perseverance, and hard work.
Under the steadfast guidance and support of Her Highness Sheikha Moza bint Nasser, Chairperson of Qatar Foundation, and His Highness Sheikh Tamim Bin Hamad Al Thani, Emir of Qatar, innovative and technological progress is underway and the nation has built a solid foundation to advance towards a knowledge-based economy.
To honor the vision of the nation's wise leaders, Qatar Foundation continues to invest in the most up-to-date fields, training, research and development (R&D), so as to ensure the effective participation and tangible contribution of its youth.
Quest for Scientific Discovery
Engineer Saad Al Muhannadi, President of Qatar Foundation, underscored the organization's mission to equip nationals with the necessary education and practical skills to compete successfully in the global economy.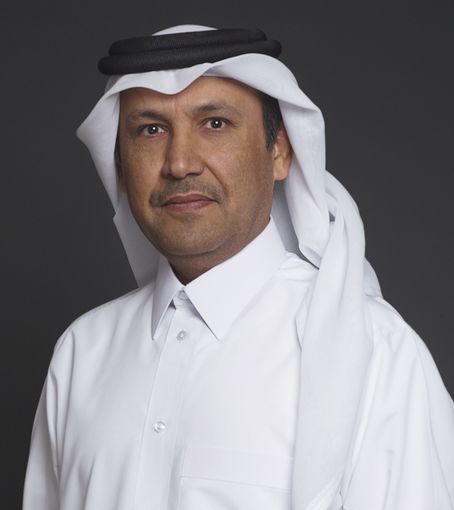 "Nations across the world are recognized for their scholars. The scientific advancement that a country attains is a true testament to its growth and this demonstrates its quest to provide the highest standard of living to all its citizens. As we commemorate Qatar National Day, we also celebrate the great successes that our nation has achieved over the past year. Scientific endeavor is at the heart of our mission and it's an indicator of Qatar Foundation's efforts to fulfill the objectives of Qatar National Vision 2030," he said.
He also emphasized the role of Qatar Foundation Research and Development (QF R&D) and its affiliated centers in creating the most effective solutions to the grand research challenges that the nation faces.
"Qatar National Day is an opportunity for us all to reflect upon Qatar Foundation's contributions to the country's vision and to appreciate its commitment to help the nation transform into a knowledge-based economy. The field of scientific research stands at the forefront of various initiatives, activities, and educational programs provided by and supported by Qatar Foundation. We are aware that the future of every country rests upon a solid foundation of research, which can bring about sustainable solutions to any challenges that it may face."
Engineer Al Muhannadi added, "With the wise support of the country's leadership, Qatar Foundation will continue to invest in scientific advances for the State of Qatar, with the aim of encouraging youth to acquire the necessary expertise, as they pave the way to becoming the next generation of scientists. Today is yet another opportunity to showcase the important role of science and research in achieving a sustainable future for the country's nationals and its wider community."
Mr Faisal M. Alsuwaidi, President of Qatar Foundation Research and Development, emphasizes the importance of creating a vibrant research culture for talented students to develop their capabilities, alongside experts scientists from all parts of the world. He also shed light on the importance of providing funding for R&D to ensure that home-grown innovations are commercialized and used.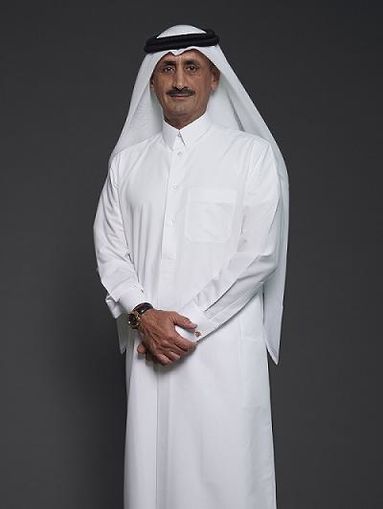 He said, "We are creating a high-quality research environment that we believe will attract both world-class scientists from abroad and young Qataris. Our various science research training programmes will provide more opportunities for our young talent and, hopefully, will attract the very best students to pursue research careers. I believe we are creating a top-notch and supportive research environment and culture here in Qatar that will attract the highest calibre of scientists today and into the future.
"Everything we do to promote awareness of science and attract interest in scientific research and the advances that it brings to human societies will increase the levels of motivation and engagement. We want our next generation to be excited about entering science and math fields. We want to attract the best, brightest, and most creative people into Qatar's R&D enterprise."
With an approach centred on developing human capital and enhancing the well-being of the population, QF R&D covers a full spectrum of programmes targeted at various age groups. Mr Alsuwaidi explained that research training programs have been established to familiarize schoolchildren at all ages from elementary to secondary school with science and technology fields, and to encourage them to pursue their studies in these areas.
"Our Research Institutes have strong internship programs, in addition to having research graduate students who work in the institutes with our research scientists and who are formally enrolled at the Master's and Doctoral level in local and overseas universities," he said. "With the support of the Supreme Education Council we are also helping school teachers in Qatar to teach science in ways that are as interesting and exciting as possible, helping both teachers and students to understand the delight of discovery."
Citizen Science

Qatar Biobank, a centre within Qatar Biomedical Research Institute (QBRI), serves as a platform and driver of vital health research through its collection of samples and information on health and lifestyle from large numbers of the Qatari population. The creation of Qatar Biobank, a member of Qatar Foundation, supports Qatar National Research Strategy and is a step towards engaging the wider community and achieving the country's objectives.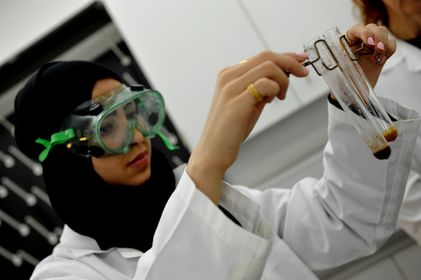 Dr Asma Ali Althani, Board Vice Chairperson and Consultant at Qatar Biobank, stressed the importance of medical research to help prevent and improve treatment of prevalent diseases that affect the community, such as diabetes, cardiovascular disease, and cancer. Through the knowledge and information collected at Qatar Biobank, scientists over the next few years will be able to gain unique insights into the causes of diseases that affect the Qatari population.
Dr Althani said, "Qatar Biobank is helping Qatar Foundation improve the health of future generations in Qatar, by facilitating biomedical research, which will focus on tackling long-term health issues that prevail both in Qatar and around the world. As a relatively small country, Qatar offers researchers from around the world an unrivalled opportunity to analyze medical data and trends. Qatar Biobank will help the Arab world grow its own expertise to support medical health locally, which will help reverse importing expertise from abroad."
According to Dr Althani, most of the present medical treatments have been developed through the study of Western populations and there has been a lack of large-scale biomedical research based on populations in the Arab world.Rather than see patients travelling abroad for specialized treatments, Qatar Biobank is aimed at driving research to develop tailored healthcare and personalized medicines at home. The knowledge and information collected by Qatar Biobank facilitates research at QBRI, as well as other medical facilities in Qatar.
"Through our recruitment approach, Qatar Biobank aims to provide a model for public involvement in biomedical research. By inviting the public to contribute, it empowers the local community to take on an active role as 'citizen scientists', helping to shape the health of future generations," said Dr Althani. "Qatar Biobank aims to raise the Arab world's profile in the field of biomedical research.As such, our team of scientists works to high standards and drives new national and international benchmarks for the collection, storage, provision and use of samples for research."
Making a Difference
On its journey towards scientific innovation, Qatar Foundation has seen bright, young Qataris commit to making a difference as they prove their determination to advance the nation's mandate and leave a positive mark on their community.
One such example is Tareq Al-Ansari, an exemplary Qatari, who earned a Bachelor of Engineering in Mechanical Engineering from University College London in 2008 and went on to gain worthwhile experience in his field by working at Qatar Petroleum. Two years later, Tareq decided to get more involved in research, innovation and sustainable development, and enrolled in QSLP.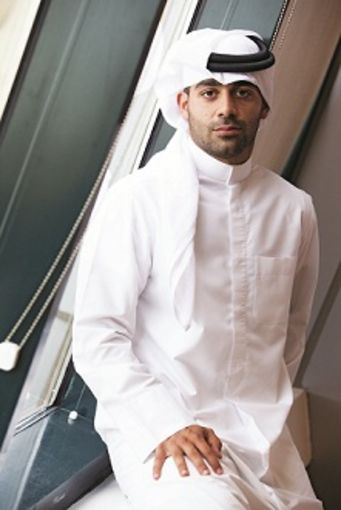 Tareq urges nationals to join QSLP and is eager to share his ideas with youth who want to pursue similar interests. He hopes to make a difference in his community by passing knowledge onto others, so as to spark new ideas.
He says, "I have managed to convince a few people to join QSLP and I simply tell them that science and research will give you the freedom to think and innovate. I don't think money is the main driver of researchers. A researcher will go into the field with the frame of mind that he or she wants to make a difference to the community and they want to develop something unique – that is the frame of mind we go into R&D with."
National Pride
Mohammed Al-Khori, 25, a Senior Research Analyst at Qatar Environment and Energy Research Institute (QEERI), echoes similar sentiments and explains that on Qatar National Day, the community should reflect on the past and how far they have come.
"As a child, the Qatar that I remember 15 years ago is completely different to the Qatar that I see today. The level of progress and development has been staggering and I think that is due to His Highness the Father Emir Sheikh Hamad Bin Khalifa Al Thani because he had the vision to transform the nation and help it compete on the international scale. He also expanded the educational opportunities for people, and with Her Highness Sheikha Moza bint Nasser improved the educational system in Qatar and introduced world-class universities," says Mohammed.
The patriotic Qatari adds, "It is really exciting, I am passionate about doing something for my country and providing sustainable solutions and making a difference for the future of Qatar – this is something that has been driving me the whole time."
For the full story, please
click here
.