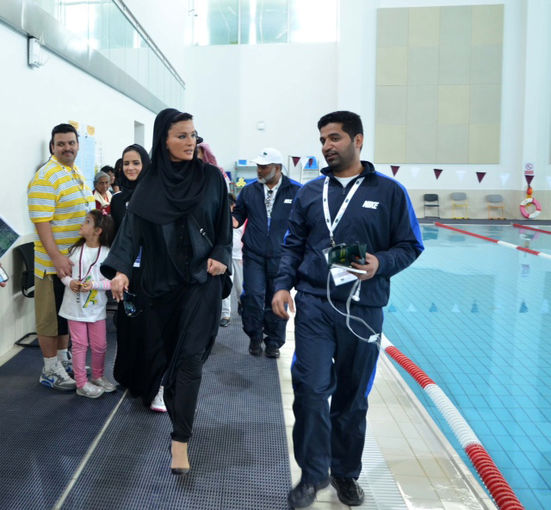 Her Highness Sheikha Moza bint Nasser, Chairperson of Qatar Foundation, joined hundreds of people who gathered at Qatar Foundation's campus to celebrate National Sport Day. Her Highness attended a number of sporting activities and events across various locations at Qatar Foundation.
Members of the public took part in a variety of friendly sporting competitions and events, alongside Qatar Foundation's staff, students, and faculty. Throughout the day, a number of fun-filled competitions and tournaments were organized, with games and activities also planned for children of all ages and for people with special needs.
Engineer Saad Al Muhannadi, President of Qatar Foundation, participated in the celebrations and emphasized the importance of National Sport Day in raising awareness among members of the community and instilling a culture of sport and physical fitness.
He said, "In the three years since it was established, National Sport Day has gained momentum by championing the health and wellbeing of the nation's residents. The success of this event stems from its widespread appeal, which draws people of all ages and abilities. It supports a positive lifestyle that everyone should commit to, in order to foster a healthier society today and in the future."
Engineer Al Muhannadi added, "Every year, Qatar Foundation organizes a wide range of sporting activities, with the aim of achieving the organization's ongoing mission to unlock human potential. Playing sports is a key factor, since it encourages every individual to attain their best, persevere and commit to achieving success. Sport has become the common language that unites people around the world, as sporting competitions transcend geographical boundaries by creating a common history that encourages people to accept one another. We are extremely proud that Qatar has chosen sport as a language to express its message to the world."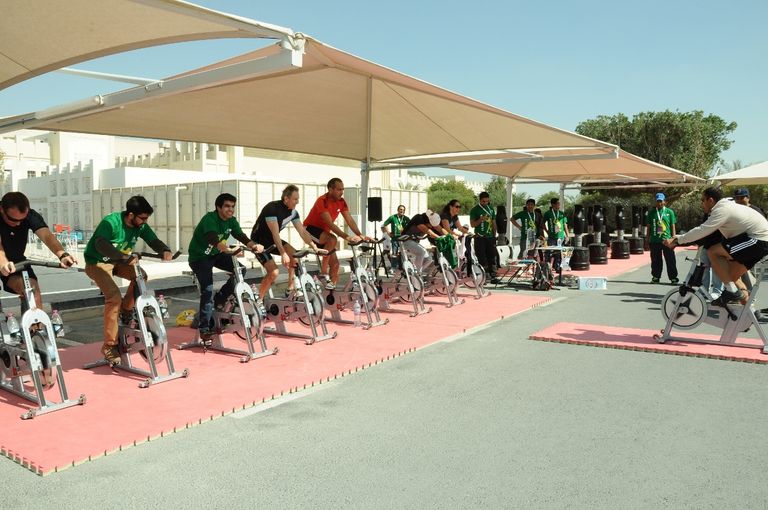 Fahad Al Qahtani, Group Executive Director of Qatar Foundation Administration, stressed that Qatar Foundation endeavours to organize a variety of sporting events throughout the year, which helps ensure that the objective of National Sport Day is continuous.
"Every year, the second Tuesday of February serves to remind people about the importance of playing sports to maintain physical and mental health. It is a well known fact that sport reduces stress levels and can clear the mind, which in turn facilitates better decision-making," said Mr Al Qahtani.
Children were thrilled to take part in cycling and tennis competitions, in addition to a number of exciting swimming pool games. Ping pong, basketball, and water sports tournaments were also organized for children with disabilities.
Members of the community were given the wonderful opportunity to watch a number of exceptional showjumping and dressage demonstrations at Al Shaqab, in addition to a presentation of pure breed Arabian horses.
There were also special activities for children in the indoor arena and horse carriage rides. Elsewhere, a friendly cricket match was played between employees of Qatar Foundation.
For the full story, please
click here
.