Qatar Foundation has pledged its support for the 'Marchitecture' programme launched recently by Qatar Museums (QM) as a unique, nationwide cultural showcase comprising film screenings, events, public talks and exclusive tours of many of Qatar's best-loved buildings and sites of historic and cultural significance.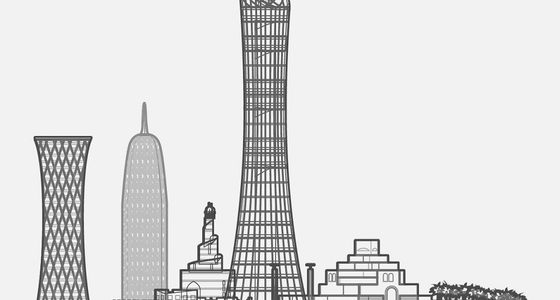 Taking place throughout the month of March, the 'Marchitecture' programme has been specially designed to give members of QM's Culture Pass loyalty programme access to more than 70 arts and cultural experiences in a wide variety of locations.
Involving large numbers of public and private sector organisations, the programme will open up many of Qatar's best-loved buildings to the public – in a number of cases for the very first time. It will provide a unique insight into the fabric of one of the world's most dynamic and fast-growing cities, presenting many of Doha's most famous landmarks in a new light.
The programme will give Culture Pass members an even deeper appreciation for several iconic buildings with expert tours of the Museum of Islamic Art, designed by Chinese-American architect I.M. Pei, the Rem Koolhaas-designed Qatar National Library, Al Bidda Tower – the headquarters of the Supreme Committee for Delivery & Legacy, the Qatar Science and Technology Park building, and Al Jazeera Media Complex amongst others.
In all, more than 15 private and public sector organisations have pledged their support for the programme including Qatar Foundation, the Supreme Committee for Delivery & Legacy, UDC and Msheireb Properties.
Commenting on the Marchitecture initiative, Machaille Al-Naimi, President of Community Development, Qatar Foundation said: "Qatar Foundation is honoured to participate in the upcoming 'Marchitecture Month', organized by Qatar Museums. The initiative presents an exciting opportunity for us to showcase our unique architecture and welcoming campus that has something to offer everyone. Education City, along with our other buildings, bears the hallmarks of excellence, innovation, and creativity, which QF seeks to instill in its members."
Noora Al-Rumaihi Manager – Communication and Public Relations at Msheireb Properties commented: "We are proud to be taking part in Marchitecture – a pivotal platform for educating the local community on Qatar's exciting new civic-focused destination, and one that has Qatar's historical, cultural and architectural heritage at its heart."
To read more, click
here
.