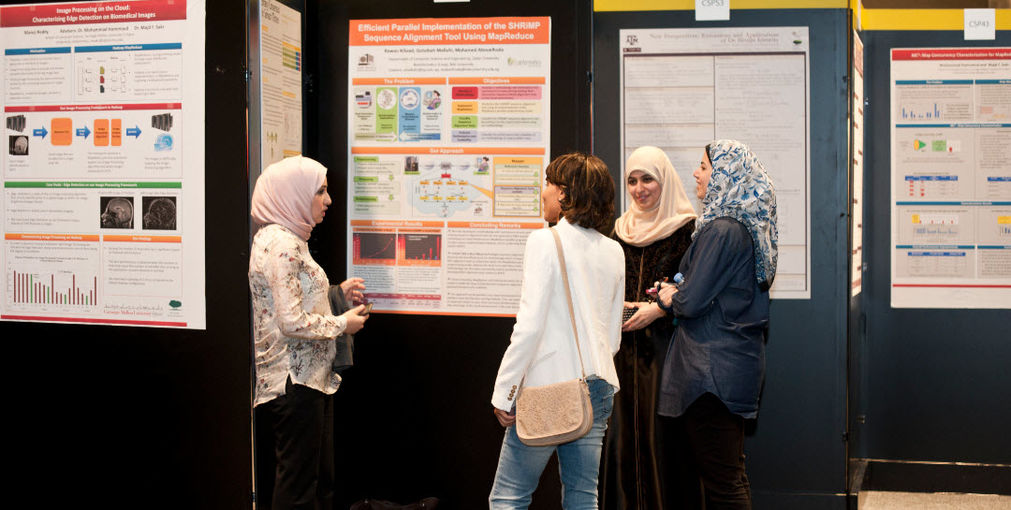 Qatar Foundation Research & Development (QF R&D) has announced opportunities for student researchers to gain valuable exposure at the Qatar Foundation Annual Research Conference (ARC'13).
The conference will open its doors to young researchers to showcase their projects, network with peers and learn from the local and international research community.
Held under the theme 'Qatar's Cross-cutting Research Grand Challenges,' this year's edition of ARC'13 will bring together renowned researchers, experts from the public and private sectors, academia and budding scientists with the aim of finding solutions to the challenges outlined in the Qatar National Research Strategy.
Nearly 1170 abstracts have been submitted and a total of 517 have been accepted. Of these, 125 abstracts will be presented by students at ARC'13.
QF R&D recently launched its first PhD programme, entitled Qatar Foundation Interdisciplinary Doctoral Program in Energy Sciences. This competitive doctoral program is a collaboration between QF R&D and Hamad Bin Khalifa University (HBKU), the first university to join the program, and will provide its graduates with an excellent platform for a successful career in the field of energy sciences. QF R&D is also liaising with other universities interested in joining the program.
An impetus constituent of QF R&D, Qatar National Research Fund (QNRF), also runs a number of funding programs aimed at providing opportunities for young researchers, from high school students to graduates.
The conference will be held from 24-25 November the Qatar National Convention Centre, and will provide national stakeholders, as well as international partners, with the opportunity to network, learn about and get involved in Qatar's latest research initiatives.
For the full story, please
click here
.