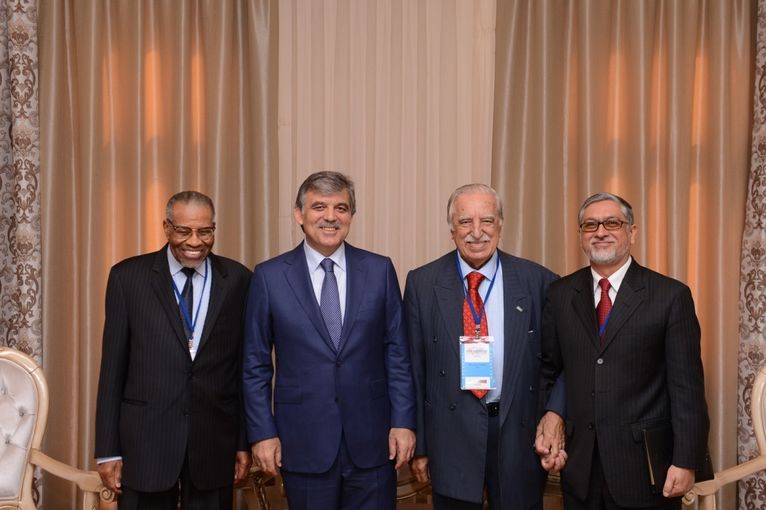 Under the patronage of the President of Turkey, His Excellency President Abdullah Gül, the 9thInternational Conference on Islamic Economics and Finance (9ICIEF) was held in Istanbul, Turkey in September, under the theme 'Growth, Equity and Stability: An Islamic Perspective.'
The academic research conference was jointly organized by the Qatar Faculty of Islamic Studies (QFIS) from Hamad Bin Khalifa University, the Center for Islamic Economics and Finance (CIEF), the Statistical, Economic and Social Research and Training Centre for Islamic Countries (SESRIC) from the Organisation of Islamic Cooperation (OIC), the Islamic Research and Training Institute (IRTI) from the Islamic Development Bank Group, and the International Association for Islamic Economics (IAIE).
Dr Tariqullah Khan is the Chairman of the Academic Committee a Professor of Islamic Finance at QFIS and President of the IAIE. He was pleased with the outcome of the Academic Committee.
The conference participants included pioneering scholars of Islamic economics, such as Monzer Kahf, Umer Chapra, and Nejatullah Siddiqi.
Azmi Omar, the Director General of IRTI, read out the final communiqué of the conference and said, "The participants believe that while significant progress has been made over the last four decades, the focus of research has moved primarily to Islamic banking and finance, and there is a need to work more on economic theory and its applied and practical applications from an Islamic perspective.
"On the other hand, the participants are aware of the fact that there is currently a growing demand for significant reforms in the global economic and financial system, particularly in the aftermath of latest financial crisis. In this connection, they believe that a financial system based on Islamic principles could avoid the fundamental problems and shortcomings of the conventional financial system that led the world into crisis."
In total, over 30 parallel sessions took place at the conference with 132 papers presented.
The papers are available online at:
http://conference.qfis.edu.qa/agenda
The participants welcomed the offer of the Qatar Faculty of Islamic Studies of Hamad Bin Khalifa University, and the International Association of Islamic Economics to organize and host the 10th ICIEF in Doha during December, 2014.
For the full story, please
click here
.