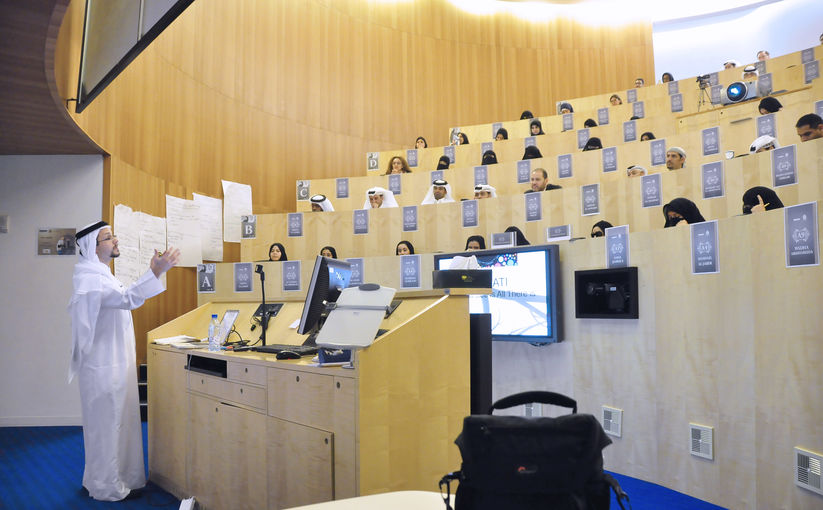 The Public Policy in Islam Programme and the Executive Training Programme at Qatar Faculty of Islamic Studies (QFIS), within Hamad bin Khalifa University, recently cooperated with the Executive Training Program at QFIS and hosted a course entitled 'Strategic Leadership: Integrating Western & Islamic Perspectives', attended by more than 70 highly qualified people.
A wide spectrum of employees, officers, seniors and CEOs attended the five-day course and were offered the knowledge and practical skills to perform more efficiently and effectively in job circles.
The five-day course was held took place at QFIS' premises in May, and provided training on strategic leadership and thinking strategically by juxtaposing Western and Islamic perspectives and practices.
The training course both introduced and tackled interesting topics including: Strategic Thinking Competencies, From Strategic Thinking to Strategic Planning, Introduction to leadership concepts, theories, and principles, Introduction to Islamic Leadership Principles, Fundamentals of the Islamic perspective of leadership, and Basics of Qur'anic Leadership bases.
Dr Rajeev Mathew Thomas, Head of Business Planning at the Strategic Planning Directorate and a key presenter during the five days, believes the course taught participants how to think creatively and out of the box.
"There was a great spectrum of expertise represented on the course, ranging from CEOs of leading Qatar-based companies to students, all questioning paradigms and challenging norms. The combination of theoretical frameworks and group exercises, together with videos, helped each and every one of them to internalize the concepts, principles, tools and techniques that were delivered."
To read the full article on QFIS' website, please
click here
.